Men would give up supermodels for Champions League Final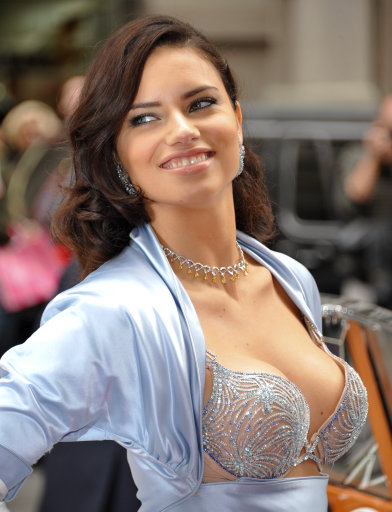 An international survey, conducted by OnePoll for UEFA Champions League sponsor Heineken has shown that men around the world would be prepared to give up and miss out on a romantic date with a leading international supermodel in order to see their team win the UEFA Champions League Final.
The study found that one in two men (52%) around the world would consider passing up a date with the likes of Brazilian model Adriana Lima if it meant that they got the opportunity to see their beloved team lift the 2011 UEFA Champions League trophy in Wembley. In fact, without hesitation, 37% of these men would miss or definitely miss out on such a perfect evening.
However, the international beauties can take comfort in the knowledge that despite this snub, even more men would find an excuse to skip their friend's all-important stag-party (62%) while an amazing 44% would actually hand over the ultimate honour of being the 'best-man' to someone else! It just goes to show how the tournament captures the imagination of men around the world and the lengths people would go to in order to see their favourite team triumph in Wembley and be crowned champions of Europe.
The research among 5,638 men of legal drinking age across 15 countries, also found that this year's final may even strain a few relationships. 58% confirmed that they would be willing to skip a date with their wife or girlfriend, while 55% of men around the world would be prepared to get their relationship off to a rocky start and face the wrath of potential in-laws by attending the match rather than meeting their girlfriend's parents for the very first time.
Men's passion for football clearly impacts on other important events in their lives, in and outside of work. The top ten life events that men from around the world would be willing to miss to see their team win are as follows:
1. A friend's stag-party (62%)
2. A date with a girlfriend/wife (58%)
3. Meeting a girlfriend's parents for the first time (55%)
4. An important meeting with the boss (48%)
5. A mother's birthday (46%)
6. Best – Man's duties (44%)
7. Wedding anniversary (44%)
8. Girlfriend's birthday (44%)
9. University Graduation Ceremony (43%)
10. An important hospital appointment (43%)
What would you be willing to miss?