Our pals at Soccerprohave given us a pair of the latest Adidas 'must have' boots, the superb Adidas adiPower Predator boots.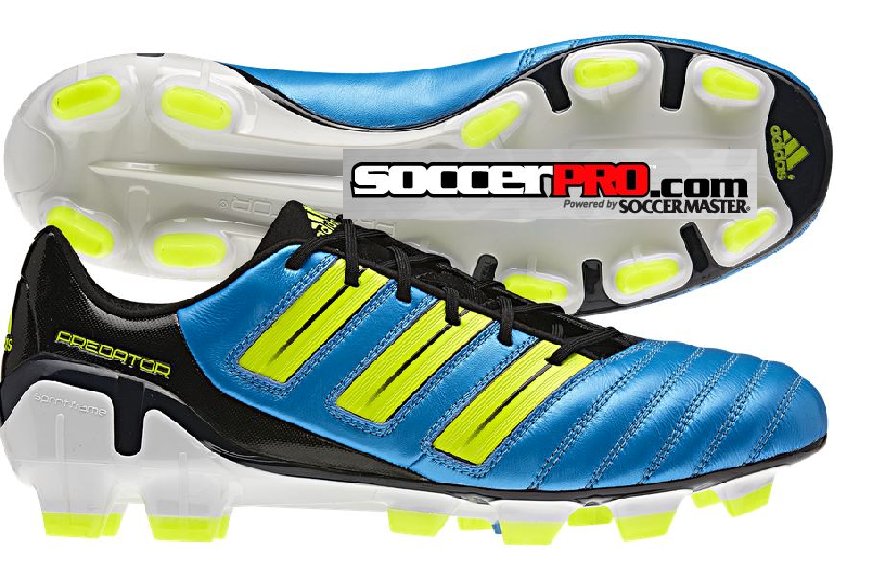 We have had first hand proof of just how great these boots are as we were invited to test them out the other week and we can heartily recommend them to you. Great design, super comfortable fit, ultra light, so good you genuinely don't even feel you have them on when you're playing!
Winning these lovely boots could not be easier. Simply follow the instructions below and you could be the lovely owner of a pair of Adidas adiPower boots.
Step 1: Join CaughtOffside's Facebook page, if you are already a member then that's cool, if not CLICK HERE to join.
Step 2: Facebook 'like' this article (button can either be pressed on the article itself, see next to article headline, or on the link placed on our Facebook Page.
Step 3: Everyone who 'liked' the article and are members of our Facebook Page will be entered into draw and the winner will be selected at random.
Step 4: The closing date for entries is Saturday 28th May at 18.00 UK Time. The winner will either be announced during the Champions League Final during our live blog which will take place in the press area at Wembley, or on Sunday. The winner will be named on our Facebook page also.
You can of course purchase these boots and on Soccerpro they are available at a reduced price, so get your Adidas AdiPower Predator boots by CLICKING HERE.