Eastlands icon snubs mega-money contract from Stadio Olimpico di Torino.
Watching the Champions League Final?
at Fanatix.com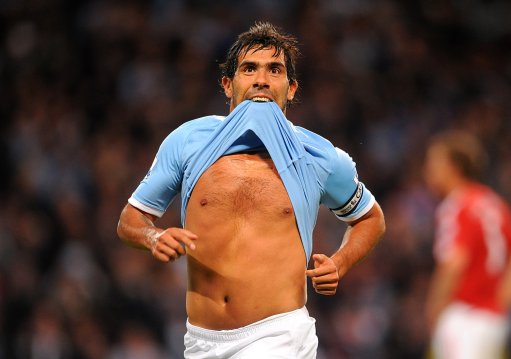 Manchester City captain Carlos Tevez has snubbed a lucrative offer from Juventus because he is waiting for Real Madrid to make a move.
The Daily Mail reports the 27-year-old was offered a staggering £20million-a-year plus bonuses contract by the Old Lady president Andrea Agnelli.
Tevez has rejected the deal because he has his heart set on a move to Real Madrid but that transfer depends on whether Sergio Aguero makes the move across the Spanish capital from Atletico.
Ironically the Blues see Aguero as the perfect replacement for Tevez if he does decide to leave Eastlands.
City manager Roberto Mancini has not given up hope of convincing his striker to stay at the club but knows the Argentine international wants to be closer to his family.
Tevez has returned to South America to be with his family and is said to be discussing options with his estranged partner relating to access to his two daughters.
Juventus are flexing their muscles in the transfer market again and have around £100m to spend.
Agnelli is desperate to restore Juventus to former glories and wants to add star quality to his squad and claw back the 24 points they finished behind Serie A leaders AC Milan.
"We've built a solid base, now we're going to put some big players in the team to return as  a great club in Europe," Juventus general manager Giuseppe Marotta said.
"All the players we've talked to would be glad to join Juventus. It means the club didn't lose its appeal."