McLaren driver Lewis Hamilton and Ferrari's Fernando Alonso hope practice times are reflected in Monaco qualification and the race itself.
Watching the Monaco Grand Prix?
at Fanatix.com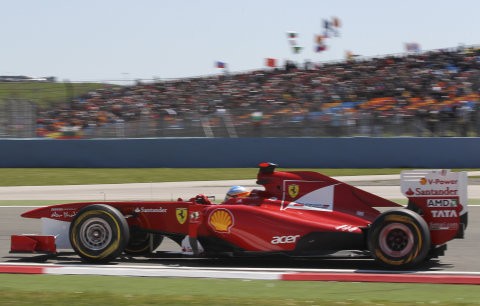 Fernando Alonso topped the times of the second practice session for the Monaco Grand Prix in Monte Carlo, with an impressive 1:15.1234 lap in his Ferrari.
Lewis Hamilton was not far behind.
The McLaren driver completing a circuit some 0.109 seconds behind his old rival.
Perhaps more significantly though, it was a marked improvement for Alonso.
The Spaniard remains one of the best drivers in Formula 1, despite his car's lack of race pace.
Interestingly too – given his utter dominance of the F1 season so far – Sebastian Vettel finished 5th in second practice.
The German was some half a second behind Alonso, but the Red Bull usually finds plenty of speed in qualifying.
Will that prove the case in Monaco?