Ferguson falls to the Untouchables.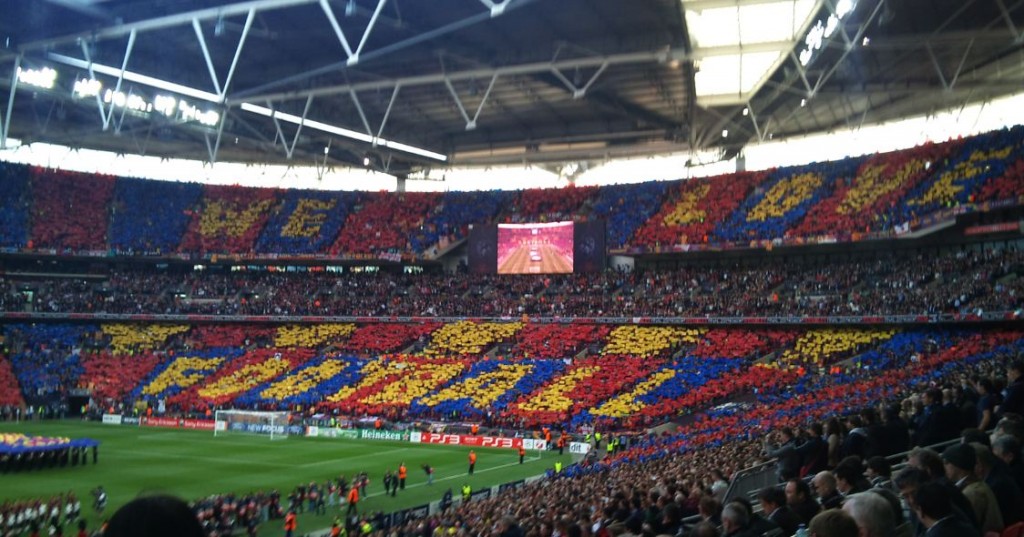 Try as they might Manchester United fell as all those before them had likewise as they failed to prevent Barcelona from clinching a second Champions League triumph in three seasons, once again at the expense of Sir Alex Ferguson's men.
Ferguson's side were looking to make up for 'not turning up' for their 2009 fixture with Barcelona in Rome and for 45 minutes it seemed that the Premier League champions may have what it takes to shackle their Catalan opponents but in the end they failed to contain the La Liga giants and Xavi, Lionel Messi and co. got their game in gear to romp home at Wembley.
For 25 minutes both sides put in neat passages of play and the atmosphere in the stadium built up as all those present felt the final crank up a notch. Nemanja Vidic had managed to stand tall to the advances of a free flowing Barca attack but the same could not be said of a seriously off form Patrice Evra, who's ineptitude was felt throughout the match.
Pedro put Barcelona ahead when the attacker found himself totally unmarked and the youngster calmly slotted home but to Man United's credit they refused to be overawed. Ferguson's men clearly had a tactical plan to attempt to counter-attack at any opportunity and good combination play between Ryan Giggs and Wayne Rooney saw the England international to smash in a leveler that the game needed. A goal that was greeted with deafening cheers from the travelling Old Trafford support.
As the referee brought the half to an end the battle was delicately poised and a lot was expected as the two teams emerged for part two. Unfortunately Man United never got started. Whereas in the first half Giggs, Michael Carrick and Park Ji Sung has managed to close down Barcelona and executed some good pressing it seemed that they had run out of steam in the second half.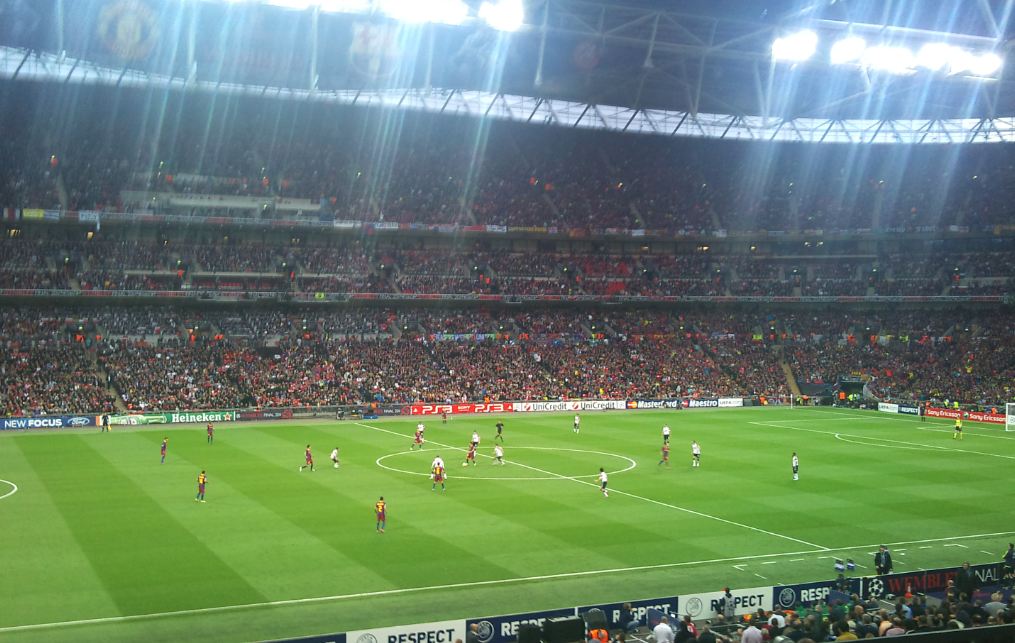 Evra continued to make elementary mistakes and Nemanja Vidic's attempts to keep the Barca attack nullified all on his own were becoming more and more strained. Lionel Messi put Pep Guardiola's side ahead when he powered to the edge of the box and hit a sweet shot past a despairing Edwin van der Sar, who's final appearance in the pro game was turning into something of a nightmare.
David Villa killed off the game with a perfectly placed finish into the top corner and the inclusion of Nani and Paul Scholes failed to inspire a comeback and a move incisive Barcelona could have scored a goal or two on the break but preferred instead to shut up shop and play keep ball.
The final whistle was greeted with joy unbowed from Barcelona supporters and players alike and Sir Alex Ferguson and co. took the defeat on the chin, seemingly aware that they merely lost to a better team, a team at the peak of their powers.
Barcelona
Valdes – 7
Daniel Alves – 7
(Puyol 88) – Not on long enough to earn a rating
Pique – 8
Abidal – 7.5
Xavi – 9
Iniesta – 8.5
Mascherano – 8
Busquets – 8
Villa – 8.5
(Keita 86) – Not on long enough to earn a rating
Messi – 10
Pedrito – 8
(Afellay 90+2)
Man Utd
Van der Sar – 7
Evra – 4
Ferdinand – 6
Vidic – 7.5
Fabio Da Silva – 6
(Nani 69) – 6
Giggs – 7
Park Ji-Sung – 6.5
Carrick – 7
(Scholes 76) – 6
Valencia – 7
Rooney – 8
Hernandez – 6.5