FIFA president begins corruption purge with presidential rival, what a surprise.
Watching the French Open? Check in on fanatix.com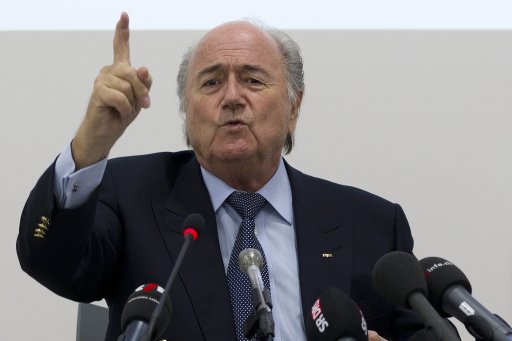 Fifa has provisionally suspended executive committee members Mohamed Bin Hammam and Jack Warner after a meeting of its ethics committee on Sunday.
Football's governing body will now open a full investigation into allegations that financial incentives were offered to members of the Caribbean Football Union (CFU).
CFU officials Debbie Minguell and Jason Sylvester have also been suspended.
But Fifa president Sepp Blatter was found to have no case to answer.
Bin Hammam was the only candidate due to oppose Blatter in the forthcoming election for the Fifa presidency but he withdrew in the early hours of Sunday morning.
Fifa secretary general Jerome Valcke confirmed that Wednesday's election would go ahead unless three-quarters of the 208 delegates voted to change the agenda.
It leaves Blatter clear to seek a fourth term in charge of the organisation, which he has run since 1998, unopposed. (BBC Sport)
So let me get this straight. FIFA finally decides to get it's house in order, finally suspends some of those identified with potential corruption, and surprisingly Sepp Blatter's only rival in the upcoming presidential election is one of those suspended, what are the odds.
Oh yes, and Mr. Blatter has no case to answer. Even for FIFA this is as subtle as a sledgehammer. I really have lost any faith in the world's football governing body to run the game in a manner that it should.
On the plus side Jack Warner appears to be on his way.