Fifa general secretary reveals what the world already thought.
Watching the Championship Play-off?
at Fanatix.com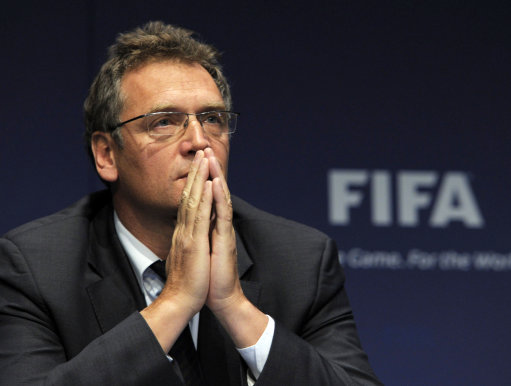 A potentially explosive email has emerged in which Fifa general secretary Jerome Valcke has accused Asian Football Confederation president Mohamed bin Hammam of buying the 2022 World Cup for Qatar.
Fifa vice-president Jack Warner revealed the document after he was suspended, along with Bin Hammam, for paying officials $40,000 in bribes.
Warner has also alleged that president Sepp Blatter gave an unauthorised $1million to Concacaf along with laptops for its members.
Valcke wrote in the email that Bin Hammam was trying to buy the presidency of Fifa, a race he has now withdrawn from, but Warner is adamant he has done nothing wrong.
"I wrote to Valcke telling him, among other things, that the outcome of the elections may cause some fracture in the Arab world which we can ill-afford now and that I will like to ask Bin Hammam to withdraw from the race," Warner said in a statement.
"To which Jerome replied to me and I quote: 'For MBH, I never understood why he was running. If really he thought he had a chance or just being an extreme way to express how much he does not like anymore JSB [Blatter]. Or he thought you can buy FIFA as they bought the WC'.
"The complaints made in this matter are politically motivated against Mr Bin Hammam and me and are designed, among other things, to cause serious prejudice and damage to both Mr Bin Hammam and myself at one of the most critical times for the FIFA."
Valcke has responded by confimeing the email is genuine but that Warner has not revealed all the contents of what was discussed and denied turning the ethics commitee against the vice-president.
"It was a private email and we will discuss it," Valcke said. "He sent me an email asking if I want that [Bin Hammam to run], he said that I should ask Bin Hammam to pull out."
"The first time I met the chairman of the ethics committee was yesterday at 5'o'clock before we went to the press conference. I had no contact at all with anyone."