Fifa vice-president alleges president gave cash to Caribbean football association.
Watching the Championship Play-off?
at Fanatix.com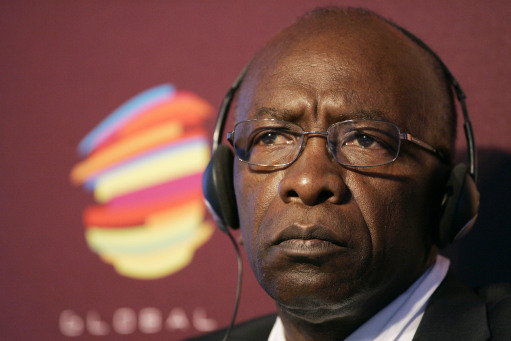 Suspended Fifa vice-president Jack Warner has accused president Sepp Blatter giving an authorised $1million cash gift to the Concacaf confederation as well as computers to its members.
The president of Concacaf, Warner, made these allegations after being suspended by the world's governing body for apparently paying officials $40,000 in bribes along with Asian confederation president Mohamed bin Hammam.
Warner, who has 13 federations backing uphis claims, says Blatter paid the Carribean Football Union (CFU) the money but did not have permission from Fifa geeral secretary Jerome Valcke to do so.
"I denied the allegations that I made statements at the CFU [Caribbean Football Union] meeting about gifts being given by Mr Bin Hammam," Warner said in a statement.
"I also indicated that at the Miami CONCACAF Congress on May 3 Mr Blatter made a gift of one million USD to CONCACAF to spend as it deems fit.
"This annoyed [UEFA] President Michel Platini who was present and he approached Jerome Valcke complaining Mr Blatter had no permission from the Finance Committee to make this gift to which Jerome replied that he will find the money for Mr Blatter. 
"I also indicated at the CFU meeting held in Trinidad on May 10 which was requested by Mr bin Hammam, FIFA through Mr Blatter organised gifts of laptops and projectors to all members of the Caribbean and no objections have been made today of this to date."