Concacaf president admits support for Sepp Blatter, despite saying he must be stopped, and breaks Fifa guidelines.
Watching England v Switzerland?
at Fanatix.com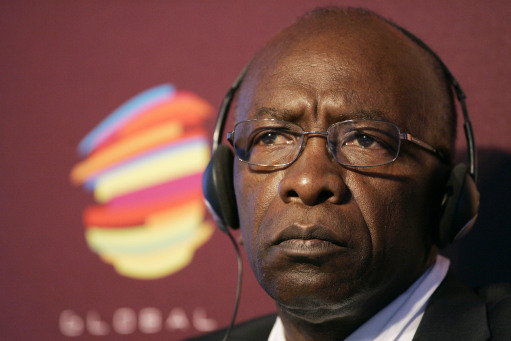 Suspended Fifa vice-president Jack Warner has been reported for breaking the rules on his ban by Concacaf general secretary Chuck Blazer.
Warner is said to have encouraged all members of the Caribbean Football Union (CFU) to vote for president Sepp Blatter in his upcoming elections.
The move was a surprise for two reasons.
Firstly Warner is banned from football-related activities amid a Fifa ethics committee investigation into allegations of bribery.
These charges relate to him and the other presidential candidate Mohamed bin Hammam offering CFU officials $40,000 in return for their vote.
Secondly Warner said only last week that Blatter must be stopped from winning the election after the two apparently fell out over the allegations of bribery.
But Blazer,
who initially blew the whistle on Warner, claims the Concacaf president has also broken the terms of his ban by speaking out ahead of Wednesday's delegation.
"We have clear evidence of a violation of his (Warner's) suspension and we have reported that to the Fifa secretary general Jerome Valcke," Blazer said.
"He has also been meeting with (Concacaf) members, which is against the rules of the suspension."