Ewood Park boss tries to dampen interest from Anfield and Emirates.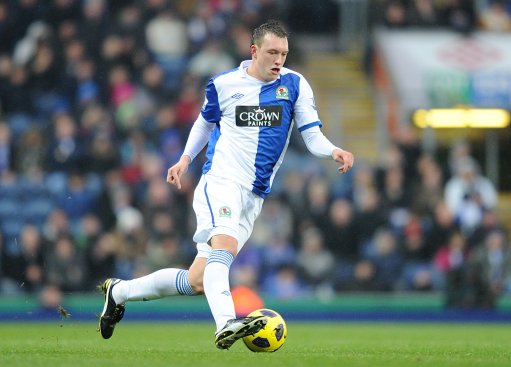 Blackburn Rovers manager Steve Kean has told defender Phil Jones not to join one of England's top clubs because he is not good enough to get in their first-team.
The 19-year-old is wanted by Liverpool, Arsenal and Tottenham Hotspur but Kean believes his best interests lie at Ewood Park.
The England U21 international should stay and play regular first-team football at Blackburn according to his boss.
Kean says it is great for the fans to see a local lad come through the Rovers' ranks and sees Jones as future captain of the club but expects a lot of interest in the player after this summer's Euro 2011.
"I don't know if Phil would go straight into the team at a Champions League club," said Kean. "And he wants to play.
"He wants to be a central defender – where he is looking fantastic.
"He is also a supporter and it's great for the fans to see one of their own playing. He was outstanding at the end of the season.
"You always brace yourself for bids – we have had offers before for him and I am sure there will be solid ones in again.
"He will move on some time, but I can see him being captain here first."
"He is a Rolls-Royce, he is a fantastic player and is bound to attract interest.
"He plays like a 28-year-old, he's got experience and calmness and when needed he has got that turn of pace."