St Mary's starlet would benefit from Emirates development claims father.
Watching England v Switzerland?
at Fanatix.com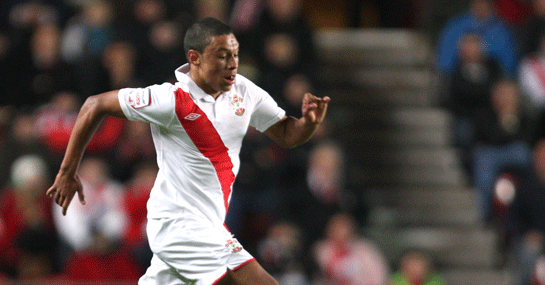 Southampton winger Alex Chamberlain should leave the South coast and move to Arsenal for the benefit of his career according to his dad, Mark.
Chamberlain Snr., a former England international, says his son's best interest would be to make the switch to the Gunners as quickly as he can to further improve his ability.
These words could spark a rush to sign the highly-rated 17-year-old who has been on the radar of Manchester United and Tottenham Hotspur.
But Arsenal manager Arsene Wenger appears in pole position to sign the teenager.
Wenger was seriously interested in signing Chamberlain in January but was unable to agree on the breakdown of a £10m deal with Saints.
But sources say that, if the player were to move, then his preferred destination remains Arsenal – following in the footsteps of Theo Walcott.
"Considering where he was at the beginning of the season and end of last season, to have the clubs we've been hearing about looking at him, he's made great strides," Mark Chamberlain said.
"But watching him and watching his performances I think it's well deserved. He's only going to get better.
"A lot of people speak to me and say 'Maybe it's too soon, look at Theo.'
"But for me I think Theo's doing fantastic, he's developing as a player, he's still developing and he's only young.
"To develop at a place like Arsenal can't be a bad thing. In my eyes, I'd like him to go there as soon as possible, and continue his development."