Regulations will not affect previous bids.
Watching England v Switzerland?
at Fanatix.com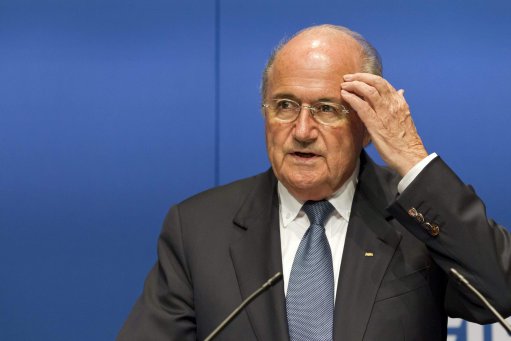 Fifa president Sepp Blatter has announced that World Cup host countries will in future be chosen by a vote of all the 208 member associations.
Until now, the 24-man executive committee have made the choice.
But the controversy surrounding the decision to award Russia the 2018 tournament and Qatar the 2022 event has prompted the change.
"I want to give more power to the national associations," said Blatter, who is set be re-elected on Wednesday.
"In the future, the World Cup will be decided by the Fifa congress. The executive committee will create a shortlist – but will make no recommendations, only a list – and the congress will decide on the venue." (BBC Sport)
Surely this is all a little late in the day? Allegations of widespread corruption played a part in the awarding of the 2018 and 2022 World Cup hosting decisions and now FIFA have decided that in the future things will be more transparent and that every member will get a vote for future bidding processes, but will that really resolve the issue?
Surely that just means that instead of having to bribe a head of a block, let's say for arguments sake Concacaf, the bribery will be more individual. In related news the head of the German FA has called upon FIFA to investigate the awarding of the 2022 World Cup to Qatar. Theo Zwanziger, who is running for a place on Fifa's executive committee, said: "There is a considerable degree of suspicion that one cannot sweep aside.
"I must expect that awarding this World Cup under these conditions needs to be examined anew."
Will calls to re-open the book on the 2018 and 2022 World Cup bids be heeded, almost certainly not is the sad and depressing response.