St Andrew's star can pick between Stadium of Light and Anfield.
Watching England v Switzerland?
at Fanatix.com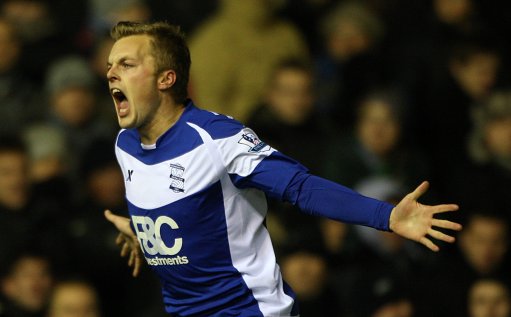 Free-agent Sebastian Larsson has become a major target for Liverpool manager Kenny Dalglish.
The Birmingham City winger's contract expires this month and he is free to discuss new terms with other parties.
Sunderland, Aston Villa and Everton are all keen on the Swedish international but Liverpool is a more attractive offer for him.
The 25-year-old could be the key to Dalglish's search for genuine wide-men to help improve his squad.
The Scot has been left frustrated by many potential signings and is fast running out of options.
Dalglish has enquired about Aston Villa's Ashley Young and Stewart Downing but face strong competition from Manchester United and Arsenal respectively.
Other options have included Wolves' Matt Jarvis, Sevilla's Jesus Navas and Lille flyer Eden Hazard.
He appears to be in pole position to sign Larsson, who likes Liverpool's history and potential to break back into the Champions League spots.
Being available on a Bosman is also tempting for Dalglish as there will be minimum risk attributed to his acquisition.
"Seb has a few offers from some good clubs that we are looking into at the moment," his agent Per Jonsson told the Sunderland Echo.
'By the first or second week in June, everything should be sorted out. Four clubs from the Premier League have made approaches.
"There is no problem finding a club in this case. The problem is sorting out which club it is."