Eastlands star has already agreed a deal to move to the Allianz Arena.
Watching England v Switzerland?
at Fanatix.com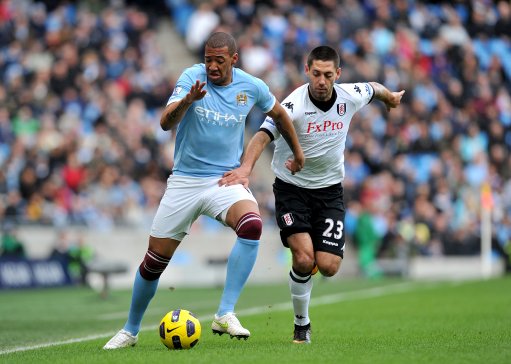 Manchester City are demanding £20million for defender Jerome Boateng from Bundesliga giants Bayern Munich.
The 22-year-old has already agreed a four-year deal to move to the Allianz Arena despite only moving to City last summer in a £10.4million deal from Hamburg.
The German international has not been able to settle in Manchester this year and has struggled with injuries meaning has not cemented his place in the starting XI.
But Bild reports the deal has stalled because of City's valuation of the player. The German club are only willing to pay £10million, half of what is asked.
Munich's new manager Jupp Heynckes says he wants to build success on players such as Boateng but City have stated he is not for sale.
"As far as I know, it's the same state as last time," the Blues' technical director Mike Rigg said. "We have big goals with Jerome. It is an important part of our planning is not for sale."
Munich are also interested in signing Boateng's City team-mate Adebayor, who has spent the last four months on-loan at Real Madrid.