Stadio Olimpico di Torino boss wants Old Trafford Estadio Vicente Calderón stars.
Watching England v Switzerland?
at Fanatix.com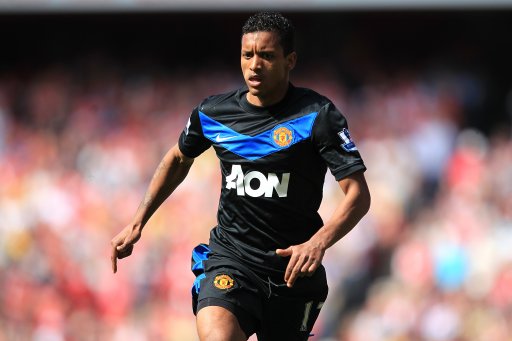 New Juventus manager Antonio Conte has set his sights on making Atletico Madrid striker Sergio Aguero and Manchester United winger Nani his first signings.
Conte was only publicly named yesterday but has already held a technical meeting with general director Beppe Marotta, Fabio Paratici and Pavel Nedved about possible transfers.
They have identified several players for different positions but Aguero and Nani are the most important.
Aguero, who is the target for Real Madrid, Manchester City and Chelsea has a release clause in his contract worth €45million.
The Old Lady wants to know if there is any room for a discount or if Atletico will accept a player as well as cash settlement.
Juventus officials met with Sir Alex Ferguson at Gary Neville's testimonial about a swap deal for Claudio Marchisio plus cash for the Portuguese flyer Nani.
Publicly Conte is just happy to be at the place he made his career but behind closed doors he is working hard to restore Juventus to their former glories.
"I'm coming home after 7 years," Conte told Gazzetta dello Sport. "The Juventus bench has always been my dream, the objective I've always had since I started coaching.
"We want to start a new cycle. How long will it take to start winning again? There's no time like the present.
"The main goal is to take a leading role again. It takes sacrifice and a strong work ethic to get back to where Juve deserve to be, and where the fans expect them to be.
"We'll talk about the transfer market with Marotta in the afternoon in the tactical meeting. There is great harmony between us and the desire to create something beautiful and important according to my ideas of play.
It's important to spend well. A player who costs 45 million isn't always worth more than one who costs 15. But Marotta has clear ideas.
"There's no need for a new foundation – just some adjustments. There's a solid foundation. Last season wasn't the happiest one. What matters is that the team is hungry."