Constant Vanden Stock Stadium star wants his future at Stamford Bridge or the Emirates sorted by next week.
Watching England v Switzerland?
at Fanatix.com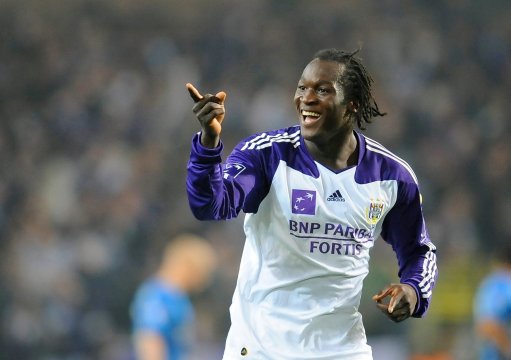 Anderlecht striker Romelu Lukaku wants to have his future resolved by next week putting Chelsea and Arsenal on full alert.
The 19-year-old is valued at £20million by his club but has long been on the radar of Europe's top clubs, with Liverpool, Manchester City and Tottenham Hotspur all sending scouts to watch him.
The Belgium international is currently preparing for a Euro 2012 qualifier with Turkey, and coincidentally will face Guus Hiddink, who is being linked as the next Chelsea manager.
Lukaku says he wants his future to be sorted by next week before he sits exams and is eyeing a move to a Champions League side.
"I would like my future settled by next Monday," said Lukaku. "My college exams start the next day and I don't want any other concerns.
"I'll be going to be one of the top two or three clubs in England – or else I'll stay at Anderlecht.
"I want to leave, because I want to score goals in a stadium where there are 50,000 people, and play in the Champions League."