Emirates boss dismisses talk of Old Trafford move.
Watching England v Switzerland?
at Fanatix.com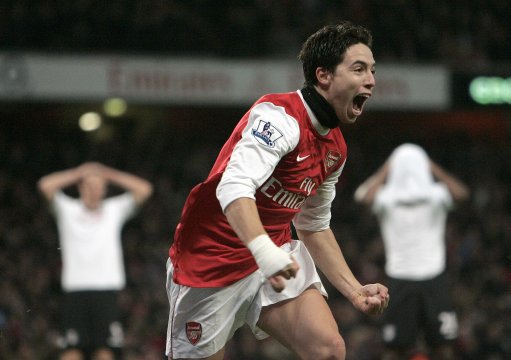 Arsenal midfielder Samir Nasri has stalled over contract negotiations raising doubt over his future at the club.
The 23-year-old is holding out for £110,000 a week deal but has only been offered a 5-year £90,000 per week contract.
The France international wants pay parity with captain Cesc Fabregas but manager Arsene Wenger says negotiations have come to a halt.
The stand off has alerted other clubs to his availability as he is out of contract in 12 months but Wenger is adamant he will not be sold to rivals Manchester United.
Wenger also confirmed interest in Real Madrid's Karim Benzema and Lille striker Gervinho whilst admitting to being in the market for an experienced centre-back.
"We have a financial disagreement which hasn't yet been settled," Wenger told French radio. "We are still in discussions but we haven't agreed a deal.
"One thing's for sure, we're not selling him to United.
"Both (Benzema and Gervinho) are very interesting players," added Wenger. "Everyone is always looking to reinforce their attack.
"I'd agree that we're after an experienced defender, maybe one who is used to the English game."