The retirement of the Old Trafford legend has created a void which will not be easily filled, we give Sir Alex Ferguson a few tips.
Watching England v Switzerland?
at Fanatix.com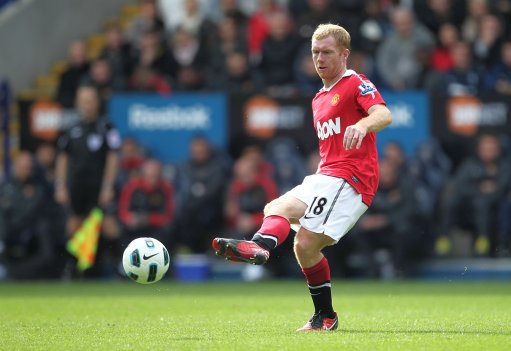 The maestro that is Paul Scholes has sadly decided to hang up his boots.
The Manchester United hero has done what very few footballers, especially in today's vitriol climate, have managed to: he is liked by all supporters.
And that is not easy when you play for the most hated club that seems to win everything every year for the last 20 years – just ask Gary Neville.
When he first burst onto the scene he was known as a Frank Lampard style midfielder with his late runs into the box and clinical finishing.
Indeed he first broke into the United team as a striker.
But as years went on his passing got more and more acclaim from fans and the media.
Players such as Zinedine Zidane and Xavi already knew about Scholes' ability on the ball and claim he is the best midfielder of his generation.
Liverpool fans may disagree with that but he is certainly up there.
One sad point of his career was the timing of his international retirement at the age of only 29.
England managers and fans have been crying out for a midfielder that will not lose the ball, how they would have loved to see the ginger hair once more in the Three Lions shirt.
But his career is now over and manager Sir Alex Ferguson has the near impossible task of finding a replacement.
Here we give Fergie a hand with some players who could fill the maestro's boots.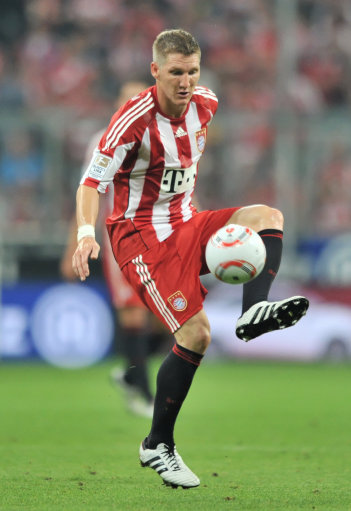 Bastian Schweinstiger (Bayern Munich)
The German has carried on his fine World Cup form and eased into the role of successor to Michael Ballack. Could he succeed Scholes too?