Wembley board expect to lose privileges and need to build bridges.
Watching England v Switzerland?
at Fanatix.com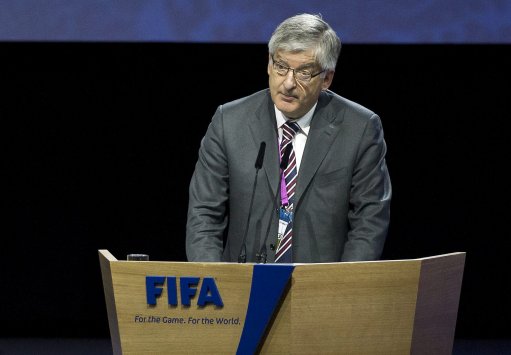 The Football Association have been warned to expect a Fifa backlash after they tried to delay the coronation of president Sepp Blatter.
The FA chairman David Bernstein attempted to postpone in order to find a credible challenger to Blatter after the original candidate, Mohamed bin Hammam, was forced to withdraw amid bribery allegations.
England's governing body fears Fifa may remove the Home Nations automatic right of a permanent seat on the executive committee.
Fifa ExCo members have been quick to slaughter the FA, with Argentina's Julio Grondona and Spain's Angel María Villar Llona both highly critical.
Much depends on the current incumbent, Northern Ireland's Jim Boyce, using his diplomacy to ensure this does not happen.
"Obviously the British associations are concerned that following those remarks someone may try to take the issue to a future Fifa congress," Boyce said.
"That's the threat and I hope it doesn't materialise but we should be aware of it."
Blatter himself has said no country will be punished for exercising their democratic right but with four more years of him as president the FA are worried.
"There's no bad feeling with any of the associations that didn't vote for me," Blatter said. "You [English] should not worry."
The FA are now considering their political position within Fifa and are likely to cosy up to Uefa as Europe's governing body now controls the TV rights money.
"[We] aim to put ourselves in a position where we are best able to protect and promote the objectives of the FA and English football," Bernstein wrote to Fifa members.
"We considered an assessment of our representation in various Uefa and Fifa committees and agreed that we needed the right level of representation in the right places working to an agreed, consistent and coordinated FA agenda."