Wembley head coach insists row with Old Trafford star is over.
Watching England v Switzerland?
at Fanatix.com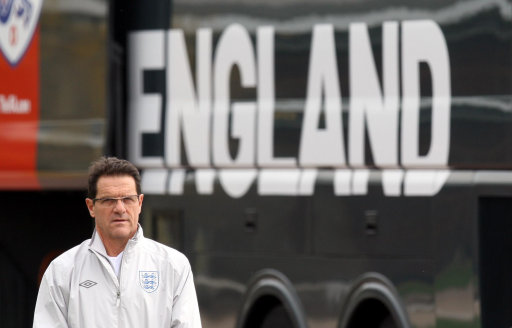 England manager Fabio Capello has settled his differences with Manchester United defender Rio Ferdinand over the decision to strip him of the captain's armband.
The Italian was heavily criticised for not informing the 32-year-old before reinstating John Terry as skipper before the Euro 2012 qualifier with Wales in March.
Ferdinand was dropped as captain following a long battle with injury that saw him lead out his nation just four times since being appointed in February 2010.
Terry was controversially given back the armband after originally being stripped of the honour in disgrace following an affair with the girlfriend of former team-mate Wayne Bridge.
Capello admits to mishandling the issue of the captaincy but is adamant the meeting between him and Ferdinand ended amicably as they prepare for the Euro 2012 qualifier against Switzerland.
"We shook hands, the relationship is fantastic," Capello said.
"I told him what really happened when I decided to make the decision to give the armband to John Terry.
"He told me what he thought in this period. The relationship is perfect. We spoke personally and privately."