Anfield coach is excited to work with one of the best all-round midfielder in the world.
Watching England v Switzerland?
at Fanatix.com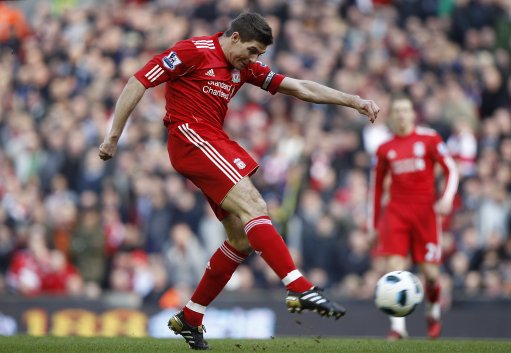 Liverpool coach Steve Clarke believes captain Steven Gerrard is the most complete midfielder in the last 20 years and understands his importance to the club.
Injuries have restricted Gerrard's involvement in the Reds' recent revival under manager Kenny Dalglish.
His groin injury kept him out of the last two months of the season but he does hope to be fully recovered in time for pre-season.
Clarke is excited by the chance of working with one of the games greats and knows how important the captain is to the side.
"If he's speaking encouragingly about it himself then that's good news for everybody,"  Clarke told the club's website.
"I'm sure he'll work hard during the summer, and if he can join us in the first stage of pre-season then that would be great. If not then he'll join us a little bit later.
"He's vitally important. Steven hasn't featured much since I came to the club. He's been in and out with a niggling problem with his groin, and hopefully the operation has cured it.
"A fit and fully firing Steven Gerrard can only improve the squad.
"He's certainly one of the most complete footballers of his generation.
"Over the last 10 or 12 years there have been a number of really top English players and certainly Steven is one of them.
"I've only seen little glimpses of him since I came here but he's a captain who, rather than speaking and motivating, leads by example on the pitch.
"I am looking forward to seeing him do that next season."