Stamford Bridge head honcho has his heart set on ideal Chelsea pairing.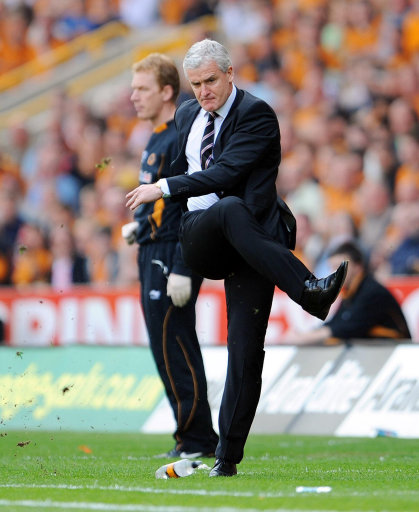 Chelsea owner Roman Abramovich is putting together a managerial dream team of Guus Hiddink and Mark Hughes as the men who he believes can guide Chelsea to the Champions League glory he craves.
Abramovich wants 64-year-old Dutchman Hiddink and former Chelsea striker Hughes to combine as director of football and first-team coach and break Barcelona's European dominance.
Negotiations are well advanced and despite the fact that the two men have no previous working relationship, Chelsea's billionaire owner is confident that they will prove an instant success.
Abramovich, not content with Chelsea's position as Premier League runners-up this season, believes his squad need fresh impetus after the departure of Double-winning manager Carlo Ancelotti, who is set to take charge at Aston Villa, and sporting director Frank Arnesen.
The Russian feels the experience and contacts of Hiddink in a more hands-on role than the consulting position he has maintained at Chelsea, where he was caretaker-manager following the sacking of Luiz Felipe Scolari in February 2009, would work well with the training ground and pitch-side skills of 47-year-old Hughes.
SOURCE: Daily Mail
Clearly there will be some who believe, quite fairly, that Mark Hughes would not quit his post at Fulham without having another post in mind. The Welshman has stated publicly that he has had no contact with another club and that he has no intention of taking a position at this present time, however if the former Chelsea player was to find himself as the next Stamford Bridge boss then he will look very underhanded indeed.
Guus Hiddink has long been linked with a return to Chelsea and the pairing of the two would be a very good one. Combining the Dutch veteran's overall managerial resume with Hughes' knowledge of the Premier League could well be the dream Blues ticket but Fulham will clearly not be happy if such a move occurs given the assurances their former boss gave them on leaving his Craven Cottage post last week.
Hughes' agent, the slug like Kia Joorabchian (he of Carlos Tevez fame), moved to counter claims by stating that any talk of a move to either Aston Villa and Chelsea was just a case of unfortunate timing by saying,
"[The timing] was an unfortunate circumstance. You all realise Mark Hughes is a sincere man. He wouldn't do that." and then went on to say "I'm sure they (Chelsea) have their own planning, we have not spoken to them. They have not spoken to us.He knows the club well but it would be disrespectful of us to say 'yes, we'd like to go there'.
Meanwhile the bookies odds on either man being the next Chelsea boss have greatly reduced, maybe that too is a coincidence, somehow I think not.