Tabloid makes shocking claim.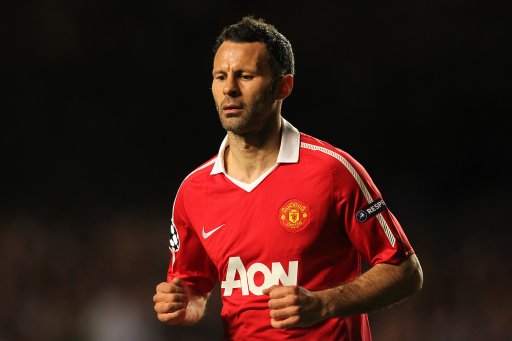 Ryan Giggs accused of '8-year affair with his BROTHER'S wife'
Ryan Giggs has found himself hitting headlines once again, this time for an alleged extra-marital affair with his brother's wife.
A Sunday tabloid has claimed that the Manchester United star embarked on an eight-year relationship with his 28-year-old sister-in-law Natasha.
Following his alleged affair with Big Brother star Imogen Thomas, who was gagged with a super-injunction, now more claims of betrayal have stunned his fans.
The News Of The World today claimed that the multi-millionaire footballer even spent the night with estate agent Natasha last month on April 9.
The tabloid also alleged that Giggs was seeing Natasha behind his wife Stacey's back while she was pregnant.
The 37-year-old former BBC Sports Personality of the Year is said to have met his brother's wife in a string of hotels, after first meeting Natasha when she was single in 2003.
A friend of Natasha told the newspaper: 'I knew it was wrong. It's the worst possible betrayal. I tried to end it but my relationship with Ryan was like an addiction. Anything he said, I did, I couldn't say no.'
She continued that it was all on the footballer's terms and he never told her he loved her.
'Ryan was never romantic with me. It was all about sex', the friend said.
Giggs is said to have met Natasha eight-years-ago in Manchester nightclub Sugar Lounge, when she was 20-years-old.
SOURCE: Daily Mail
Could this really be true? The story is being freely reported all over the place and not a super injunction in sight. It is hard to believe that such an affair has been carrying on for eight years without anyone making public reference to the affair.
Of course the footballing world has spent the past few weeks digesting information relating to the Man United star's alleged affair with Big Brother star Imogen Thomas, so further revelations are sure to put further strain on the Welsh legend's marriage.