Stamford Bridge owner will have to dig deep to get his man.
Chelsea Premier League Fixtures 2011/12
Vote Now in the 2010/11 COS Awards: Make Your Voice Heard!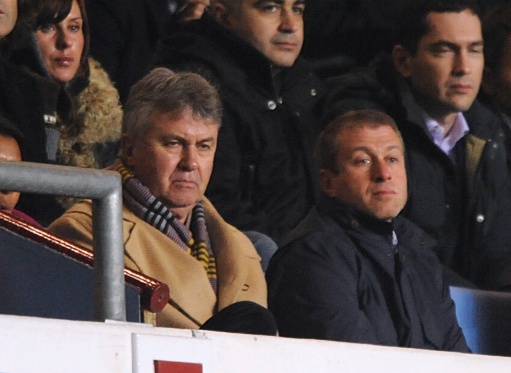 Chelsea owner Roman Abramovich will have to pay £15million in compensation to the Turkey Football Federation (TFF) and wages if he wants to sign Guus Hiddink.
The Blues' board have made contact with the TFF who are demanding the full value of the Dutchman's contract as compensation, believed to be £3.5million.
The federation issued a statement insisting Hiddink remained its coach and that no agreement was imminent as president Mahmut Özgener was on holiday.
Hiddink has also taken a week's holiday and an announcement of his appointment at Stamford Bridge is likely to be made at the start of next week.
The 64-year-old is aware how much he is worth and will ask for the same £6million-a-year that predecessor Carlo Ancelotti enjoyed according to The Times.
In a further setback for the club, the Italian's decision to take a year's sabbatical means Abramovich will have to pay him his full contract until it expires in 12 months as part of the compensation package.
This means the total the Russian billionaire will have to pay to get Hiddink will cost £15million for just the first year.
"There is nothing official happening because both parties are away," Türker Tozar, the TFF spokesman, said. "Mr Hiddink is on holiday now and the president is on holiday for a week as well. Mr Hiddink is still our manager and he has a contract until 2012."
Vote Now in the 2010/11 COS Awards: Make Your Voice Heard!