Craven Cottage club appoint former Stamford Bridge coach to replace Welshman.
Fulham Premier League Fixtures 2011/12
Vote Now in the 2010/11 COS Awards: Make Your Voice Heard!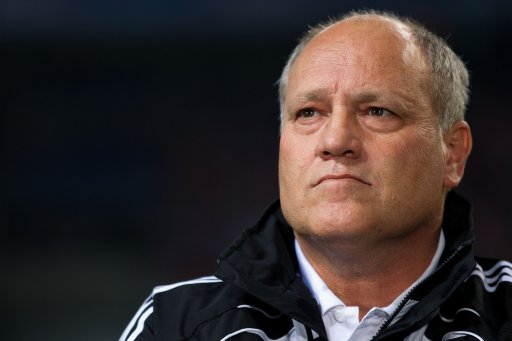 Fulham have appointed Martin Jol as their new manager on a two-year deal.
The Cottagers agreed terms with the Dutchman on Monday night and announced he will succeed Mark Hughes, who quit the club last week.
The Welshman has been linked with the vacancies at Aston Villa and Chelsea but is not allowed to talk to any other club until July 1.
Jol is already planning to bring in former Newcastle United boss Chris Hughton as his number two after the pair worked together at Tottenham Hotspur.
The 55-year-old was heavily linked with the job 12 months ago but decided to lead Ajax into the Champions League but after a disappointing campaign left the Eredivisie giants.
He will now return to the Premier League, after three years at London rivals Spurs from 2004, and is delighted to be back.
"I am very happy to join Fulham Football Club, a wonderful traditional club," he said.
"It is a club with good, solid foundations and a great fan base. I am looking forward to being part of the Fulham family and thank the Chairman for the trust he's shown in me."
Vote Now in the 2010/11 COS Awards: Make Your Voice Heard!