Mystery woman calls Natasha Giggs and reveals the details of romps with Old Trafford star.
Manchester United Premier League Fixtures 2011/12
Vote Now in the 2010/11 COS Awards: Make Your Voice Heard!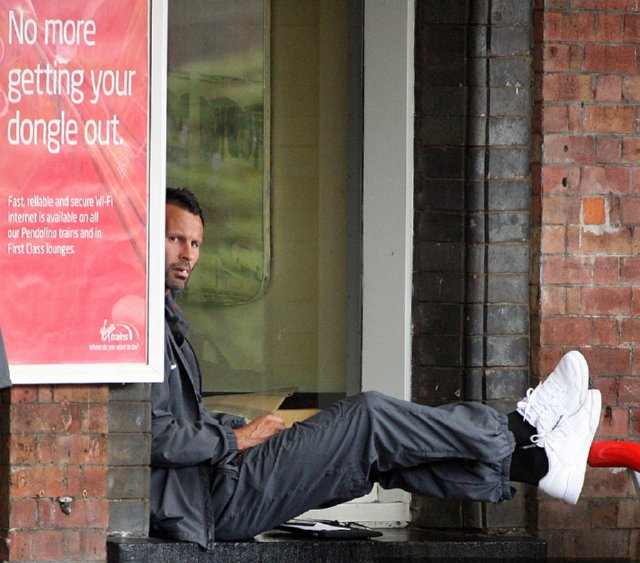 The sister-in-law of Manchester United love cheat Ryan Giggs says a third woman has claimed to have had an affair with the Welsh wing wizard.
Natasha Giggs confessed to a friend and and her husband Rhodri that a phone call from a mystery lady told her: "You're not the only one who's been sleeping with Ryan."
The Daily Mirror reports Natasha, 28, is shell-shocked by the revelation as she is claiming she had an eight-year affair with the Old Trafford star.
She says they met for sex sessions in hotels and empty flats and even slept together the day after the births of his two children.
Her friends say she was already furious with Giggs, 37, after he flatly denied to her that he was the married footballer linked to Big Brother beauty Imogen Thomas.
But the footballer was named by an MP as suing the social networking site Twitter, which was freely discussing him as the player who had taken out the super-injunction.
Natasha is said to have sobbed to her pal: "My life is in ruins. It's only just beginning to sink in. What have I done?"
A source said: "Natasha got a call last week from a mystery woman saying she had been sleeping with Ryan.
"After the Imogen revelations, it was too much. She thought she and Ryan had something special, only to find out she was just another girl.
"Now it's dawning on her what she has done. She's destroyed her marriage and her life is in ruins.
"Natasha's lost Rhodri and Ryan and feels very alone. She's scared to show her face in Manchester.
"She made an emotional phone call to her mum on Sunday night, they were both upset and had a long talk.
"Nobody knows what the future holds, but it's not looking pretty at the moment."
Vote Now in the 2010/11 COS Awards: Make Your Voice Heard!