White Hart Lane boss wants to be reunited with Bernabeu enforcer.
Tottenham Hotspur Premier League Fixtures 2011/12
Vote Now in the 2010/11 COS Awards: Make Your Voice Heard!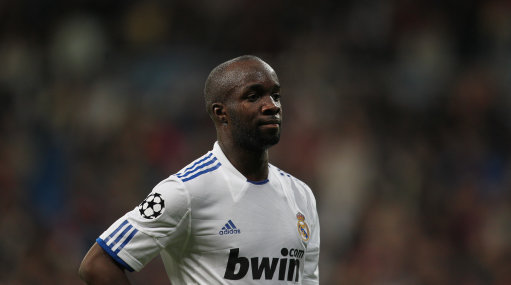 Tottenham Hotspur manager Harry Redknapp will make a £12million bid for Real Madrid midfielder Lassana Diarra.
The 26-year-old is free to leave the Bernabeu as boss Jose Mourinho wants to raise funds to finance his own transfers.
Redknapp wants to be reunited with the player he bought from Arsenal while in charge at Portsmouth and sold to Madrid for £20million in 2009.
Diarra produced his best form under Redknapp while at Fratton Park but has not fulfilled his potential in two year in the Spanish capital.
But the Spurs boss is also keeping tabs on West Ham United's Scott Parker but views Diarra as a more long-term acquisition.
Tottenham are hoping a deal can be finalised in the near future, although they face stiff competition from Manchester United.
The deal spells the end of the road for Honduran international Wilson Palacios' White Hart Lane career, who is being linked with a £10milllion move to Napoli.
Vote Now in the 2010/11 COS Awards: Make Your Voice Heard!