Emirates boss will move for Stade Auguste Bonal star if playmaker does not sign new contract.
Arsenal Premier League Fixtures 2011/12
Vote Now in the 2010/11 COS Awards: Make Your Voice Heard!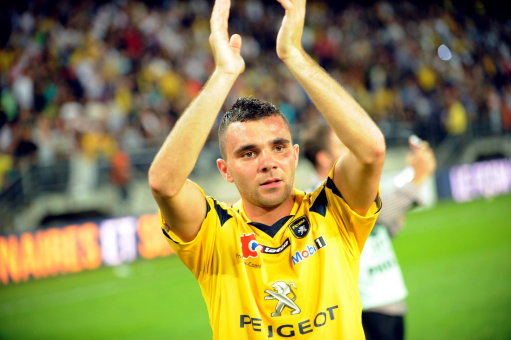 Arsenal manager Arsene Wenger is preparing for life without midfielder by lining up an £11million move for a player described as 'better than Zidane'.
Sochaux star Marvin Martin has caught the eye in Ligue 1 this season with a number of classy displays that took his club into the Europa League.
The 22-year-old bagged three goals 19 assists in 36 league games this season and scored a double and created one on his France international debut against Ukraine.
His performance led French newspaper L'Equipe to describe him as better than Zinedine Zidane and even France manager Laurent Blanc appreciates the similarities between the two.
Wenger is prepared to make a bid for the up-and-coming star if Samir Nasri continues to stall on a new contract offer or Cesc Fabregas moves to Barcelona.
Nasri has been linked with a move to Manchester United and Manchester City but it is unlikely the boss will let him join a direct rival.
It is more possible he will move abroad with Inter Milan interested in him replacing Wesley Sneijder, who is a target for Chelsea.
Vote Now in the 2010/11 COS Awards: Make Your Voice Heard!