Old Trafford stars accused of bedding married girl.
Manchester United Premier League Fixtures 2011/12
Vote Now in the 2010/11 COS Awards: Make Your Voice Heard!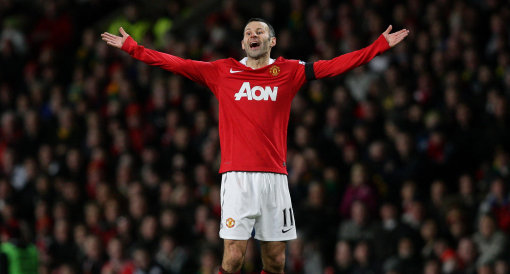 Manchester United midfielder Ryan Giggs' sister-in-law, Natasha, is believed to have two-timed the Old Trafford legend with his team-mate.
The 28-year-old wife of Rhodri, is believed to have kept the fling secret from her husband and Ryan.
The unmarried footballer, who cannot be named for legal reasons, played alongside Ryan for almost 100 matches with the pair winning three Premier League titles, according to the Daily Mirror.
It is claimed Natasha was sleeping with the mystery player while meeting Ryan for romps in hotels and empty flats across Manchester she had access to through her job as an estate agent.
Ryan was last night on holiday with wife Stacey in the Med where he is ­desperately trying to save his marriage.
"Natasha is well known in the city for being impressed by fame and fortune," a well-placed source said.
"Everyone was gossiping about how she was with Rhodri, Ryan and another Premier League star. It was an open secret.
"Ryan obviously knew Natasha was still sleeping with his brother but didn't have a clue she was also seeing his former team-mate."
Vote Now in the 2010/11 COS Awards: Make Your Voice Heard!