Hollywood star reveals his knowledge of Villa Park does not match his love for the club.
Aston Villa Premier League Fixtures 2011/12
Vote Now in the 2010/11 COS Awards: Make Your Voice Heard!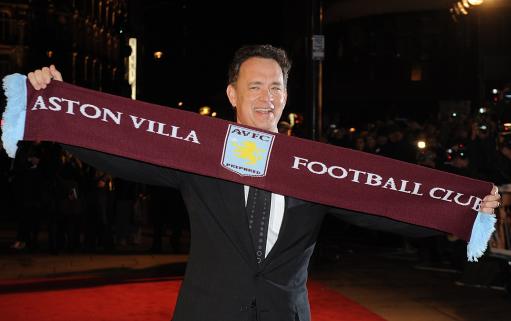 Hollywood A-lister Tom Hanks believes Brian Clough would be the ideal candidate to replace Gerard Houllier as manager of Aston Villa.
The Oscar-winner gave his advice to Villains' owner, and fellow American, Randy Lerner was to bring the former Derby County and Nottingham Forest boss back to top flight management, despite him passing away in 2004.
"Is Brian Clough still alive? Can he take over?" he said to the Birmingham Mail, while at the premiere of his latest film Larry Crowne.
On hearing that he died seven years ago, he said: "Then I am sorry I don't know."
Hanks also sent a good luck message to the fans and players and revealed the reason he fell in love with the Midlands' club.
"Come on the scarlet and blues, come on boys," he added.
"I fell in love with Aston Villa because I thought the name sounded like an island off Sardinia.
"A lovely place to go. 'I am going to go on holiday to Aston Villa. We'll take the kids, play on the beach, get a lovely cabana overlooking the football field'.
"I try to pay attention to how they do and they do OK."
Vote Now in the 2010/11 COS Awards: Make Your Voice Heard!