Goodison Park star does not rule out a move.
Vote Now in the 2010/11 COS Awards: Make Your Voice Heard!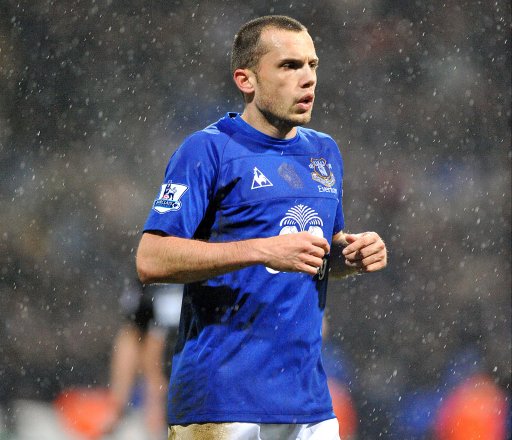 Everton defender John Heitinga admits he may have to leave the club because he is missing playing in European football.
The 27-year-old moved from Atletico Madrid to Merseyside in 2009 for £6.2million but is frustrated at the lack of Europa League or Champions League games available.
The Holland international has three years left on his current contract but has been linked with a move to Ajax but he says there is no deal in place.
"I can honestly say I feel annoyed at having the day off when I'm on the couch watching Champions League football on Tuesdays or Wednesdays," Heitinga told The Sun.
"It's the same on Thursdays with the Europa League. European football is a big miss for me.
"Everton
is a genuine big people's club. The atmosphere at Goodison is unrivalled, and I'm playing in a fantastic league.
"But I am ruling nothing out this summer. I have three years left on my contract and could see it through – but a new possibility could come up.
"In that case I will think about leaving.
"Ajax are not on my agenda for now," he added. "They are my club for life and I will rejoin them some day but not now."