Old Trafford boss wants to take advantage of Emirates star's contract stalemate.
Vote Now in the 2010/11 COS Awards: Make Your Voice Heard!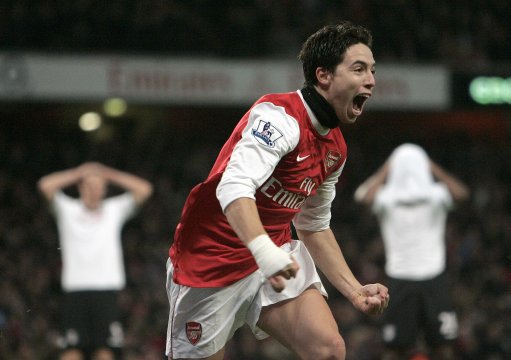 Manchester United will step up their efforts to sign Arsenal midfielder Samir Nasri after his contract negotiations continue to stall.
The 23-year-old has refused to sign a new deal with the Emirates club as he demands more money and struggles with doubt over their ability to win silverware.
The France international wants pay parity with captain Cesc Fabregas, who earns £110,000-a-week, but he has only been offered £90,000.
United manager Sir Alex Ferguson will hope to take advantage of this stalemate and has made Nasri the club's top summer target according to Sky Sports.
Ferguson is on the verge of clinching the signings of Blackburn Rovers defender Phil Jones and Atletico Madrid goalkeeper David de Gea for a total of £34million.
The Red Devils are also close to signing Aston Villa winger Ashley Young but the addition of Nasri would be the jewel in the crown for the Scot.
The retirement of Paul Scholes means a replacement is needed and Nasri could fit the bill as he would love a central role in a team, while his addition to United's squad would come at the expense of weakening a rival for the Premier League title.
Inter Milan's Wesley Sneijder is another possibility but with Nasri only having one-year left on his deal could be a more financially viable option.
The only hitch to Ferguson's plan could be his counter-part Arsene Wenger's reluctance to sell to United and he would prefer to sell for cheaper to a foreign club.