Is buying British an expensive risk worth taking?
Vote Now in the 2010/11 COS Awards: Make Your Voice Heard!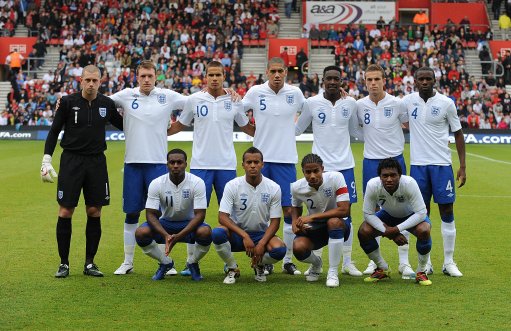 Sunderland and Blackburn won't be complaining.
Both clubs have parted with promising young stars in exchange for significant financial sums. The departures of academy products Jordan Henderson and Phil Jones will be offset by the numerous replacements the two clubs can now afford to attract.
But the most intriguing aspect, or staggering depending on your perspective, is the vast figures forked out for two largely unproven players.
This is the issue that provides the main bone of contention for critics of the deals, as both players have a small portfolio of work to fall back on given their transfer fees.
Henderson had been an ever-present in Sunderland's promising start to the 2010/11 season, but was seen as one of the catalysts of the mid-season slump. However, his composure and fluid technique on the ball caught the eye of Fabio Capello, earning his first England cap against France last November.
The Sunderland local has been criticised for not stamping his authority on games, with some games seemingly passing him by in the centre of the park. But 'King Kenny' has obviously been suitably impressed by the midfielder's energy and technique to lure Henderson to the hallowed turf of Anfield.
Inconsistent performances from Henderson form the basis of the questions surrounding the deal, and whether he can step up to the level his transfer fee dictates. Although, he could not ask for a better mentor in the shape of Liverpool captain and legend Steven Gerrard.
Under the Spotlight
On the other hand, Jones has been more roundly praised for his dramatic rise to prominence. His combative and physical style of play made him a favourite at Ewood Park under Sam Allardyce, and has prompted comparisons with England skipper John Terry.
His performances have led former Rovers' goal hero Kevin Gallacher to believe United have got themselves a bargain. Only time will tell.
He only made his debut in March last year, so his lack of first-team experience will count against him. The spotlight of Old Trafford will either make or break him, but again, he is at the right club to fulfil his potential.
It is perhaps the lack of premier young English talent featuring regularly in the Premier League that has led Kenny Dalglish and Sir Alex Ferguson to pay over the odds for players that are relatively naive to first-team football.
It is the staple of the English media to hype up home-grown talent and affix the spotlight firmly upon them. With Henderson and Jones both appearing for their countries at youth level, and Henderson ascending to the senior ranks, the scrutiny on the pair is sure to increase in the wake of their big money moves.
Key Component
The 'Andy Carroll Factor' cannot be underestimated. The former Newcastle number 9 made the British record move of £35m from Tyneside to Merseyside, a move scoffed at by many because of the exorbitant fee for a player with a mere half-season of successful top flight action under his belt.
Thus began the trend of paying top dollar to accrue the most promising young players in domestic football. Dalglish obviously sees Henderson as a key figure in his rebuilding project at Anfield, enough so to procure up to £20m from the Fenway Sports Group budget to bring him to Liverpool.
The next member of this group could very well be Jack Rodwell, who seems eternally-linked to tread the same path as a certain Mr. Rooney. He is a classy midfielder, a good passer of the ball and a leader on the pitch. One criticism has been his lack of goals, and to market himself as a top European midfielder, he will need to add the goalscoring aspect to his game.
But again, he fits the same criteria as Henderson and Jones. Bar some encouraging performances for the under-21s, and the occasional glimpse of talent in the Premier League, the proven track record is lacking. No major trophies, no sustained top level performances and no individual awards mean the big clubs are largely gambling on potential.
Missed Opportunities
Of course, these gambles may turn out to be fantastic investments five or ten years down the line, but it is impossible to determine now the success of these deals. History does provide warnings of when these gambles can backfire.
Seth Johnson (Derby-Leeds, £7m), Francis Jeffers (Everton-Arsenal, £8m) and more recently David Nugent (Preston-Portsmouth, £6m) provide a stark wake-up call to any club believing they have acquired a sure-fire England star of the future.
All three of the above made just one solitary appearance for the Three Lions, with Jeffers and Nugent coincidentally both scoring on their debuts, against Australia and Andorra respectively. Neither of the three was seen again on the international stage.
This issue by no means questions the qualities Henderson and Jones have, as both have the tools required to be top players and are at arguably the best places to fulfil their potential. It merely states that the premium of young English players playing regularly tempts teams to pay over the odds in the hope they snare a future star, before a rival beats them to it.
You can also point to UEFA's home-grown player restrictions as an instigator for the seemingly blank cheques cashed for England's future prospects. Each club in European competition requires 8 "home-grown" players registered in a squad of 25, with 4 of these from the club's own academy. If a young player is contracted to a club for at least 3 years before his 21st birthday, he qualifies as a club home-grown player.
Neither Henderson nor Jones will be able to qualify as a club home-grown player, but will add to the clubs' English contingents nonetheless. However, they still have a long way to go to justify their price tags.
One shudders to think the transfer fee Jack Wilshere, a player who has established himself as a regular in one of Europe's top club sides and the national side, would command in the current transfer climate.