New Emirates star has lofty ambitions following arrival from the Valley.
Vote Now in the 2010/11 COS Awards: Make Your Voice Heard!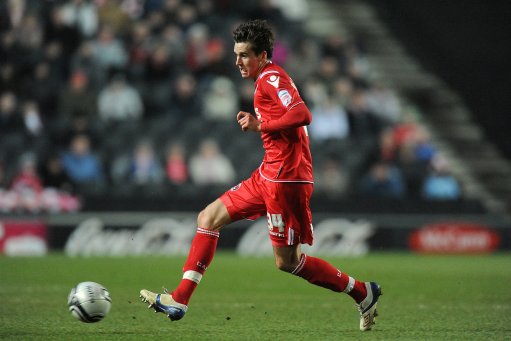 Arsenal defender Carl Jenkinson has set out his plans to become a Gunners legend and wants to become as as good as Tony 'Mr Arsenal' Adams.
The 19-year-old completed his move from Charlton Athletic this week and admits he is a lifelong Arsenal fan and cannot wait to break into the first-team.
The Finland U21 international admits if he was not a Gunners footballer he would watching them in the Emirates stands and hopes to emulate his hero Adams.
"It's amazing to have joined. Words can't really describe how it feels to be honest," Jenkinson told the club's website.
"Being an Arsenal fan, it's an amazing thing for me and something that I am really excited about.
"My dad has been a season ticket holder for 40-odd years and has been going regularly since he was a kid.
"He brought me up as an Arsenal fan and I've been going since I was young. I even went to a few games last season. My whole family are all massive Arsenal fans.
"I was always a big fan of Tony Adams and I'm reading his book at the moment. He was always someone I looked at as a great leader. He is a player I can learn a lot from and I will be looking to follow in his footsteps."