Who wants an early shower with these Frauleins?
Watch the Woman's World Cup: Live Streaming
Watching the Women's World Cup?
at Fanatix.com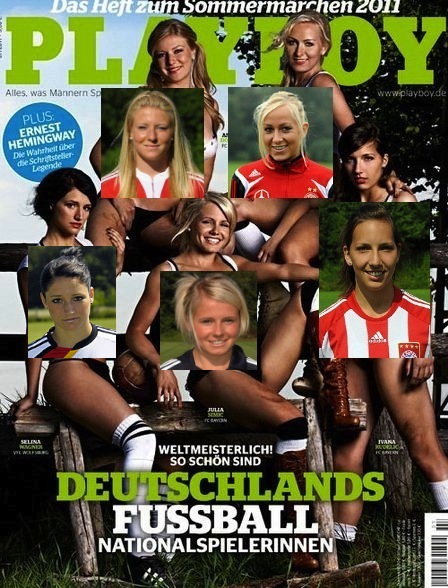 Playboy Germany, never one to disappoint their fans, are commemorating the Women's World Cup being played in their own backyard with a special issue.
Five members of the Deutschland squad have posed for the iconic bunny magazine and Hugh Hefner will be very pleased with these Frauleins.
Annika Doppler (Bayern Munich), Kristina Gessat (FSV Gutersloh), Ivana Rudelic (Bayern), Julia Simic (Bayern) and Selina Wagner (Wolfsburg) all posed in various states of undress for the magazine.
The girls did also do an interview for the Playboy Germany's NSFW magazine, in which they discuss stereotypes, Louis van Gaal and homosexuality.