Difficult times for Emirates Stadium outfit.
Vote Now in the 2010/11 COS Awards: Make Your Voice Heard!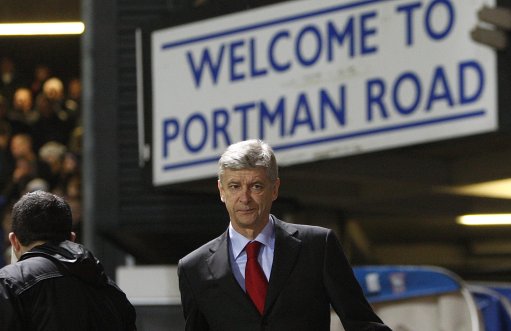 Arsenal fear that midfielder Samir Nasri and left-back Gael Clichy could leave the club this summer.
The pair have only a year left on their deals and Nasri, 23, has been linked with Manchester United, while Clichy, 25, is a rumoured target for Liverpool.
Their more significant concern is over the Nasri situation.
But the Gunners, who could also face a fight to keep Cesc Fabregas, stress that the door is open for Nasri and Clichy to negotiate new deals.
After a sixth season without a trophy, Arsenal manager Arsene Wenger is expected to strengthen his squad this summer.
He is likely to make one signing from France but that it is unlikely to be Belgian midfielder Eden Hazard, who has been linked with the club.
BBC Sport understands Arsenal are working on a deal for Hazard's Lille team-mate, Ivory Coast forward Gervinho, but reports that it could be completed this weekend appear wide of the mark as the clubs are struggling to agree a fee. (BBC Sport)
Arsene Wenger will have known that his side's backward slide would have had an affect on his squad and that he may be in a fight to keep a player or two from heading for the Emirates Stadium exit, but he probably didn't count on a potential mass exodus.
Samir Nasri's stance on signing a new Arsenal deal appears to suggest that the French international is looking at options, options that include interested parties Man United and Inter Milan according to many reports. Left back Gael Clichy may be easily replaced by England international Kieran Gibbs but the loss of the cultured winger will hit the North London side in a big way.
Cesc Fabregas is once again being linked with a move to Barcelona but the financial footing that Catalan side finds itself on appears to mean that Pep Guardiola will have to offer a player or two to supplement any cash offer for the Arsenal skipper.
However given the form of the Spaniard last term, decidedly tepid, replacing the Gunners captain may be easier than dealing with the loss of Nasri. Factor into the proceedings the continued talk of a possible move for Andrei Arshavin, who has been heavily linked with a move back to Russia, and you see a squad in disarray.
Clearly not winning anything for six seasons will have a negative impact on a club of such high standing and the fact that Wenger appears to be looking to bring in new additions may be seen as an attempt to appease individuals who want to see Arsenal show some ambition in the transfer market. However, would moves for Gervinho and undoubtedly talented Eden Hazard be enough to prove the club has the ability to battle back to the top of the table?