Emirates Stadium squad player on San Siro radar, really?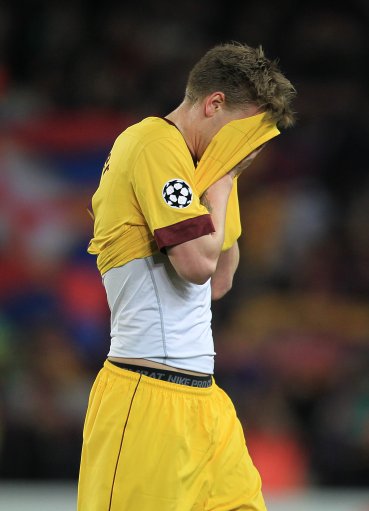 Inter Milan are considering a move for Arsenal's Nicklas Bendtner, skysports.com understands.
The Italian giants are aware of Bendtner's desire to quit the North London club and they are now keeping close tabs on his situation.
The 23-year-old has come through the youth ranks at The Emirates, but he has become disillusioned at being unable to become first-choice.
SOURCE: Sky Sports
Is there another Nicklas Bendtner out there? One who doesn't miss sitters on a regular basis. One who actually gets regular first team football. One who doesn't believe he is one of the best strikers on the planet?
But seriously is there really any reason whatsoever that Inter Milan would consider a move for the Gunners striker? Anyone? There is a reason that Arsene Wenger doesn't trust the Danish international with regular first team duties and that is because he is a hugely inconsistent attacking weapon who flatters to deceive at every opportunity.
Having just completed his fourth season in the first team the giant 23 year old forward is no nearer to regular first team football and may well be on his way out in the summer but the chances of a move to the San Siro seem slim to none.
Last season he fell further down the pecking order as Marouane Chamakh was brought in as a back up to injury prone, but prolific, Dutchman Robin Van Persie. In fact the solid loan spell that Carlos Vela undertook at West Brom may even put the Mexican international ahead of Bendtner for the coming season, not least because there were apparently a couple of run-ins between the player and Wenger during the season.
So to recap, Bendtner may leave, but he won't, I repeat, won't be on Leonardo's Nerazzurri shopping list! Worth noting also that Inter Milan have the following top notch strikers on their books. Samuel Eto'o, Diego Milito, Giampaolo Pazzini and back of Goran Pandev and David Suazo to name just two.