Anfield side look to nab Old Trafford target.
Vote Now in the 2010/11 COS Awards: Make Your Voice Heard!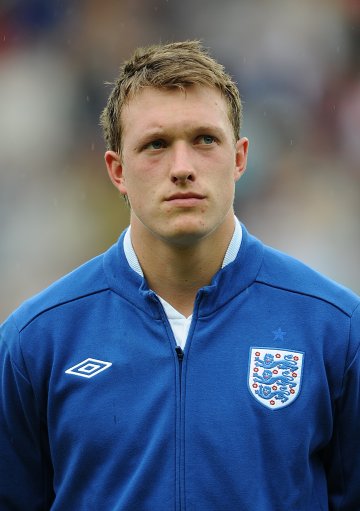 Manchester United's multi-million pound signing of teenage defender Phil Jones from Blackburn Rovers lies in tatters.
Blackburn's Indian owners have reacted furiously to what they perceive as United's attempt to railroad them into selling the 19-year-old and have told United: 'We will not be bullied'.
And in a stunning 11th-hour development on Saturday, the Mail on Sunday can reveal that Liverpool have told Blackburn they will pay £22million for Jones, a move that will ruin Sir Alex Ferguson's holiday mood as he takes a break in the south of France.
Arsenal have also belatedly submitted a bid that tops United's £16.5m offer, and with Chelsea showing serious interest in the player, too, an auction appears to be unfolding. It will come as a bitter blow to Ferguson if he misses out on Jones, and it will sting all the harder if the player ends up at United's fierce rivals at Anfield.
SOURCE: Daily Mail
Man United had looked odds on to secure a deal to sign Phil Jones from Blackburn Rovers, a medical has reportedly been passed but then the haggling began and apparently the Ewood Park owners felt they could get more for the England Under 21 international. The teenager has a release clause but clearly if another party bids even more than that release clause then a club is more likely to accept that offer than the first.
Now Sir Alex Ferguson finds himself part of a bidding war that also apparently includes Arsenal, one wonders if Man City may also get involved, something that would clearly drive the cost up even more.
Kenny Dalglish has been looking to add more youthful additions to help plan for the future and having nabbed Jordan Henderson has now set his sights on strengthening his defence. The Anfield side have a few options at the back but with the likes of Jamie Carragher and Sotirios Kyrgiakos getting on a bit and with Daniel Agger having some injury issues that leaves the club depending very heavily on the reliable Slovakian international Martin Skrtel.
Having brought in Luis Suarez and Andy Carroll to the club in January the Liverpool owners are clearly more than willing to make substantial offers for players they feel can help the Merseyside club push on back into the top four race, earning a spot in the lucrative Champions League.
Ferguson could also well do with beefing up his central defensive options. Nemanja Vidic is of course one of the best in the business but Jonny Evans had a severe drop in form and Rio Ferdinand is plagued by knocks that meant the England international started just 19 Premier League matches last term. Chris Smalling has shown great potential but clearly Jones is a player the Old Trafford boss had hoped to sign.
It is worth noting that Phil Jones has also shown his ability to play effectively in a defensive midfield role and perhaps this too was one of the reasons Ferguson showed such interest, not least because Owen Hargreaves has now been released from the club following his injury ravaged stint at the club.