Saga continues.
Vote Now in the 2010/11 COS Awards: Make Your Voice Heard!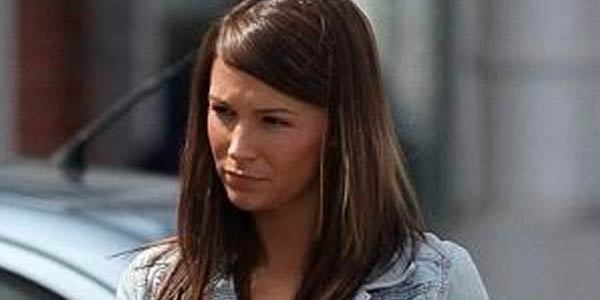 LOVE rat Ryan Giggs' sister-in-law today reveals the soccer star made her pregnant – then paid for her to abort his baby.
In a shocking exclusive interview, Natasha Giggs details her eight-year affair with Man Utd's 'Mr Clean', including how she learned she was expecting by RYAN just weeks before her wedding to brother RHODRI.
Pretty Natasha broke her bombshell baby news in an emotional phonecall to the football legend.
But his reaction wasn't what she'd hoped for.
Talking for the first time about their secret eight-year relationship, she tearfully recalled:
"Ryan told me straight off, 'You know there's only one option – a termination. We can't ruin everybody's life."
In an interview following our revelations last Sunday of her long affair with married dad-of-two Giggs, she told of her heartache over the decision to abort their unborn baby.
But she reluctantly had the operation after the soccer star – named BBC Sports Personality of the Year 2009 – delivered £500 cash to her on his mountain bike to help pay for the clinic.
"Going through with the termination was horrendous," said Natasha. "Even though I was with Rhodri and loved him, I had feelings for Ryan."
"I felt so much for him. This was our baby. I wanted him to give me a big hug and just be there.
"My worst nightmare was thinking I'm going to do it and then I'm going to regret it."
Natasha told how she fell pregnant after sleeping with Giggs – who has made multi-millions from his wholesome family man image – the night he scored with two penalties in Manchester's 3-1 defeat of Tottenham Hotspur in April, 2010.
As we revealed last week, Natasha first started having sex with Giggs, 37, behind his wife Stacey's back in March 2003.
SOURCE: News of the World
There are also reports all over the shop claiming that Ryan Giggs has checked himself into a sex addiction rehabilitation facility to help the Man United star from straying from the marital path. It's hard to know how much of what is going is fiction and how much is fact. Clearly if none of this was true that the Welsh international would be serving injunctions all over the place.
This is of course bad news for Imogen Thomas who would have been looking to make as much from her alleged affair with the winger but now seen her 15 minutes of fame rendered obsolete by a far more salacious story.