Anfield and Old Trafford stars seal friendship with song.
Vote Now in the 2010/11 COS Awards: Make Your Voice Heard!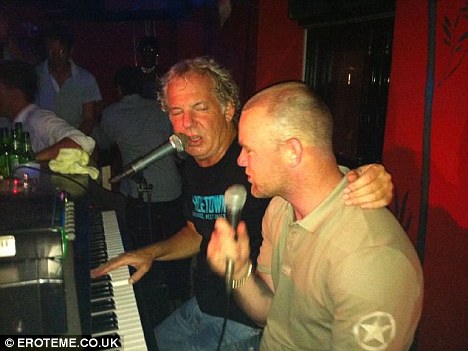 Manchester United and Liverpool stars Wayne Rooney and Andy Carroll have been treating holidaymakers with Beatles songs during nights out in Barbados.
The two strikers are taking a break from football at the same resort and have been seen drinking and enjoying the sunshine together.
The two players endured mixed seasons for their clubs with Rooney turning a bad start into a Premier League medal and a Champions League final appearance.
Carroll got off to a flyer with Newcastle United and was sold to Liverpool for £35million in January but injury has restricted his game-time for the Reds.
They have been tipped to terrorise the world's defenders for years to come and have used the holiday to lay the foundations for their partnership, according to the Daily Mail.
The 25-year-old Rooney belted out several songs from the legendary Liverpool band The Beatles with Carroll providing backing vocals.
Rooney, who used his Twitter account to show both players relaxing at their hotel, Tweeted: "Having a great night in Barbados! In lexys piano bar with @ColeenRoo and friends. Been on the mic for about 7 songs and felt like a rock star."