Glazer ownership of Old Trafford club in doubt.
Vote Now in the 2010/11 COS Awards: Make Your Voice Heard!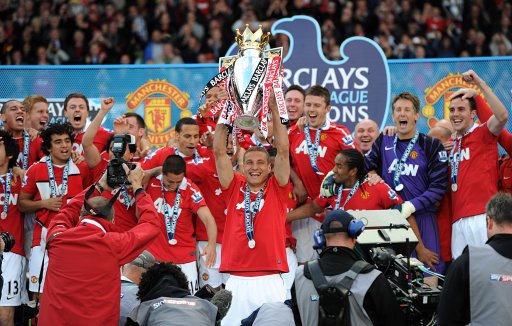 The future of Manchester United has been thrown into fresh doubt following revelations the Glazer family will either sell-up or float the club on the stock market.
The Americans bought United in 2005 but have not had an easy ride from supporters who are worried about the amount of debt placed against the club.
The People report the current spending spree –  which has seen Phil Jones join the Old Trafford ranks, as well as the expected arrivals of Ashley Young and David de Gea – are being funded by the Qatari royal family.
Through their company, Qatar Holdings, they are hoping to buy United despite having a £1.5billion offer turned down in February.
It is believed they have given the Glazers a £250million loan to pay off some steepling Payment-In-Kind notes.
A Red Devil spokesmen has denied such a link and insisted the club is not for sale at any price.
Qatari interests have recently assumed full control of Paris St-Germain, and sponsor Barcelona, which introduces a conflict of interest for the game's administrators.
But the Sunday Times says the Glazers are in discussions with investment banks to float the club on the Hong Kong stock exchange.
They value the club at £1.7 billion, more than double the £790 million paid for the club six years ago.
The club's annual revenue of £286m and operating profit of £91m were the highest in the Premier League but Red Football, the club's holding company, incurred a £79m loss through interest payments.
Their interest is said to have been triggered by the successful floatation of companies like Samsonite and Prada in Asia.