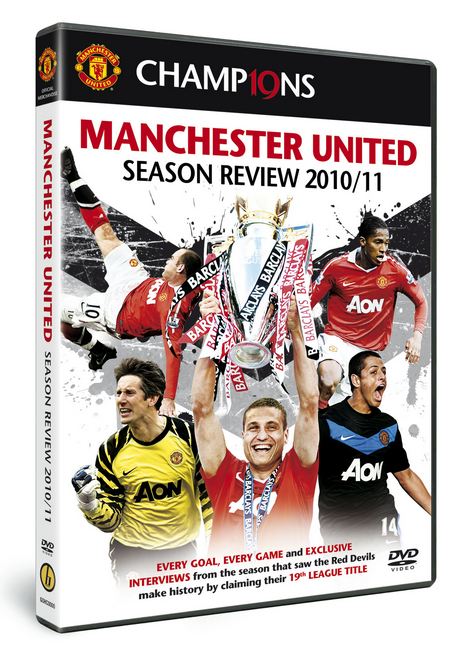 OK, so last season Man United had a pretty memorable season and this DVD tells the entire story and here is your chance to get your hands on said DVD. Follow the instructions below.
1) Join our Facebook Fanpage, do so by CLICKING HERE.
2) Answer the following question. Who scored the decisive spot kick at Ewood Park to secure the Premier League title?
3) Email the answer, along with your name and address, to editor@caughtoffside.com
4) Wait patiently as we sift through the answers and announce a winner at 1pm UK Time (answers must be emailed to us by 12.30am UK Time tomorrow (Tuesday 14th June).
REMEMBER IN ORDER TO WIN YOU MUST BE A MEMBER OF OUR FACEBOOK PAGE!
Don't worry fans of other clubs, we have a load of these to give away and your side's DVD may be next!
For those supporters who fail to win this marvelous prize and want to buy it now, and we heartily recommend you do then you can purchase them at Amazon by CLICKING HERE. This prize has been handed to us by the guys at Go Entertain and we salute them for their generosity.