Emirates hero looks destined to move to the Nou Camp.
Vote Now in the 2010/11 COS Awards: Make Your Voice Heard!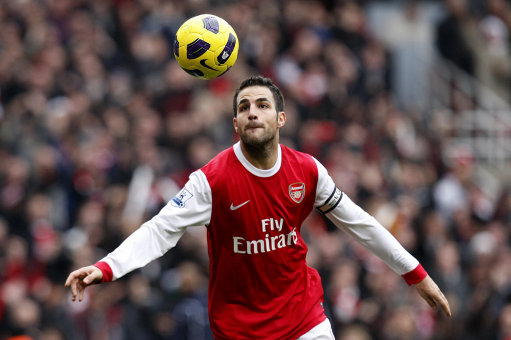 Arsenal captain Cesc Fabregas will meet with representatives from Barcelona this week before reiterating his desire to join the European Cup champions.
The 24-year-old is flying to Madrid tomorrow to shoot an advertisement alongside Spain team-mates Xabi Alonso and David Villa before flying on to Catalonia, according to The Times.
The Gunners are demanding £50million for their talisman but Fabregas' desire to move to Barcelona has not altered since he told manager Arsene Wenger he wanted to leave last May.
Fabregas' agent believe their is a 'gentleman's agreement' between them and Wenger in which he will allow the Spain international to leave after staying put last season.
Wenger has experience of his stars being courted by top clubs but has in the past the player has stayed or been sold for the desired price.
But players, such as Patrick Vieira and Thierry Henry, had given their best years to Arsenal. Fabregas' peak seems someway off.
He is now prepared to take events a step further and publicly confirm his desire to leave if Wenger again prevents him from going back to Barcelona, where he grew up.