Ex-Old Trafford hero wants to win Olympic gold at Wembley.
Vote Now in the 2010/11 COS Awards: Make Your Voice Heard!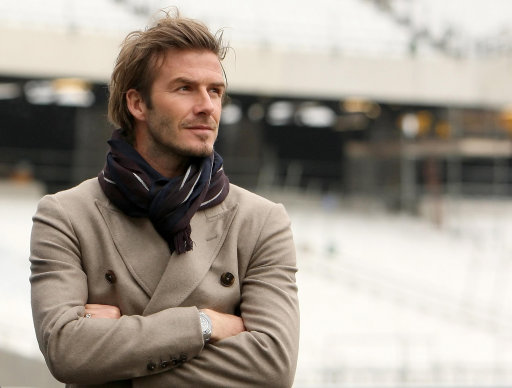 Olympic ambassador David Beckham is dreaming of winning gold at London 2012 as a player rather than a coach.
The former England captain will be 37 when the Olympics come to London but he hopes to play a major role when Britain fields its first football team since 1960.
England U21 manager Stuart Pearce is likely to take charge of the team, with the Football Association administering the team and providing all the players.
The Scottish, Welsh and Northern Irish FA's won't be part of the team because of fears it would jeopardise their independence and voting rights within Fifa.
Beckham was at the World Cup last year as a member of England coach Fabio Capello's support staff after being ruled out through injury.
But the global icon envisages being part of the playing staff and not the coaching team when London 2012 begins.
"There are 13 months to go and there are a lot of decisions to be made but I would love to be part of it," Beckham said.
"I'm sure I'd be better as a player than a coach so I'll have to wait and see. I still feel as if I'm 21 when I'm playing. I still love the game like I did when I was 21, I still feel as fit.
"Everyone knows I have looked after myself — eating-wise, fitness-wise. So I'm not in bad shape and I'll continue to work hard and hopefully I can be part of it."