German wants to leave Eastlands for the Allianz Arena.
Vote Now in the 2010/11 COS Awards: Make Your Voice Heard!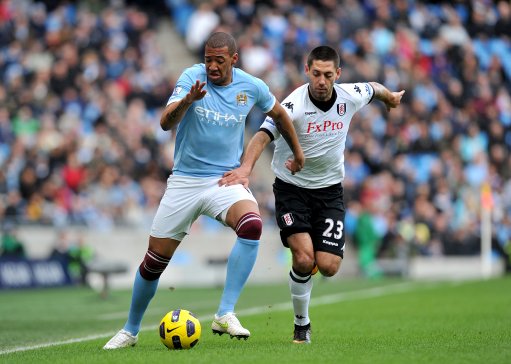 Manchester City defender Jerome Boateng has agreed a four-year deal to join Bayern Munich and urged the Blues to sell him.
The 22-year-old moved to the Eastlands last summer from Hamburg but has been unable to settle in England and has not cemented his place in the staring XI.
Boateng is keen not to jeopardise his chances of playing in the Euro 2012 Championship and believes a move back to Germany will help his claims.
But the agreement hinges on City agreeing a deal. Reports suggest they are holding out for £20million with Bayern only offering half that amount.
"It is true that I have agreed with Bayern on a four-year deal," Boateng told Kicker Magazine.
"Now it is up to Manchester to make it work. At the moment they are making things a bit difficult.
"It is about the position. Bayern want me as a central defender. That is also an advantage for the national team.
"My dream is to have a starting spot within a year, hopefully at Bayern, and then I want to win the European Championship."