Villa Park owner has some explaining to do.
Vote Now in the 2010/11 COS Awards: Make Your Voice Heard!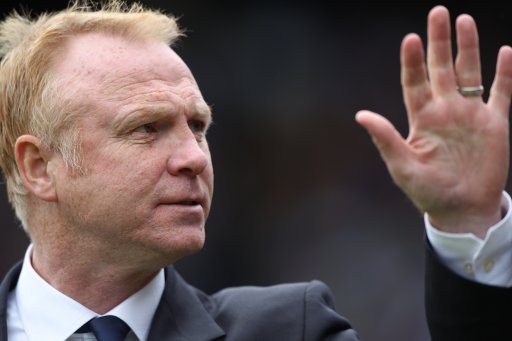 After resigning as Birmingham City manager on Sunday afternoon, Alex McLeish was immediately installed as the bookmakers' favourite to take the vacant manager's position at fierce city rivals, Aston Villa.
But as McLeish's protracted move from City to Villa is about to turn nasty, is it worth asking if he's really worth it?
Granted, any manager who achieves promotion to the Premier League is entitled to their fair share of praise and when McLeish guided Birmingham City to automatic promotion in the 2008-09 season, many were suggesting that he could become the successor to Sir Alex Ferguson at Manchester United.
Perhaps this was based on nothing more than his nationality. Perhaps it was a little premature.
McLeish proved to be a stickler for sustained work ethic and his promotion enabled him the chance to pit his wits against managers in one of the most demanding leagues in the world.
Keeping a newly-promoted side in the Premier League is a big ask and so for McLeish to guide his City team to an 8th placed finish was a quite remarkable achievement.
However, the second-season syndrome kicked in at St Andrews and results started to deteriorate despite a good run in the League Cup.
Despite the fact that the squad had been increased and there was, arguably, more quality, results were still falling short of expectations.
The League Cup final versus Arsenal proved a welcome distraction and, having recorded a famous win McLeish and his fans would have hoped that the silverware would act as a springboard for the rest of their season.
It was not to be. Scott Dann, their inspirational central defender, was cruelly ruled out for the remainder of the season due to injury and this affected the side more than anyone could have predicted.
Defeat on the final day of the season away to Tottenham Hotspur sealed the Blues' fate and they were relegated to the Championship, two seasons after being promoted.
It seemed a little odd that despite being relegated McLeish was still being heralded as a great manager given that relegation is due to collective and managerial errors throughout the course of a season.
There were a number of things that showed a degree of complacency within McLeish that were not evident in his first season in the Premier League.
In the aftermath of the League Cup final and lying in a precarious league position, McLeish allowed his players to celebrate their cup win even though important league fixtures lay ahead. This is not to suggest that no other manager would allow his players to drink and celebrate winning some silverware, it was just the excessive nature of it given their position in the league at the time.
Their lacklustre, almost pedestrian performance against West Bromich Albion in the following league fixture brought the cup-winning side back down to earth with a huge bump and, perhaps, it was this bump which jolted an irreversible decline.
Another strange decision of McLeish's was to allow the end of season dinner to go ahead with the final game of the season just a matter of days away. A few players stayed out longer than requested, one of which was Ben Foster, the goalkeeper, and McLeish publicly stated that "he (Foster) owed the club a big performance on Sunday against Spurs."
Whether he sanctioned the end of season dinner or not, it certainly raised a few eyebrows that it wasn't postponed until league matters had been decided. Wigan Athletic, for instance, had their end of season dinner on the evening of the final day of the season which, for them, turned out to be a celebratory one.
Despite showing early promise as manager of Birmingham City, McLeish ended up with a win percentage of just under 37% and as a manager of a relegated team.
The statistics are hardly befitting of a man regarded as one of the best around, are they?