American summoned to Zurich by governing body.
Vote Now in the 2010/11 COS Awards: Make Your Voice Heard!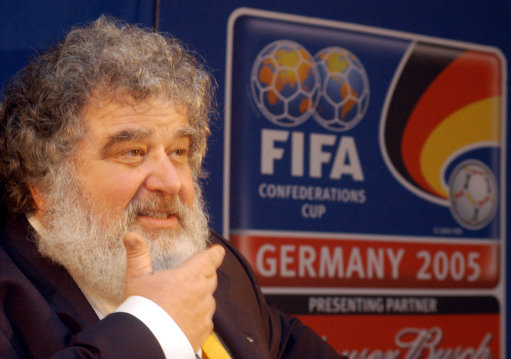 Concacaf general secretary Chuck Blazer is being questioned by the Fifa ethics committee following complaints about him from the Caribbean Football Union (CFU).
The CFU are not happy about remarks made by the American in a meeting in Zurich last May which led to a suspension for Concacaf president Jack Warner and Asian Football Confederation chief Mohamed bin Hammam.
The two Fifa members were accused of bribing CFU members with $40,000 to vote for Bin Hammam in the presidential election.
The official complaint was made in a letter to the committee signed by 11 heads of Caribbean federations but does refer to the bribery issues in any way.
The letter said Blazer made "statements of contempt and slander that served to impugn the integrity, discriminate against and infringe upon the personal rights" of Concacaf members.
The letter of complaint continues: "The statement of Mr Blazer flouts the principle of a person being innocent before being proven guilty."
It says Blazer "violated the personal rights" of Captain Horace Burrell, the president of the Jamaican Football Federation after Blazer blocked him becoming vice-president of Concacaf.
It also alleges Blazer "discriminated against Capt Burrell and certain members of the Concacaf through his contemptuous and denigratory words since all the persons who were singled out were of a specific race".
"I am confident of a positive resolution," said Blazer.