Going nowhere?
Vote Now in the 2010/11 COS Awards: Make Your Voice Heard!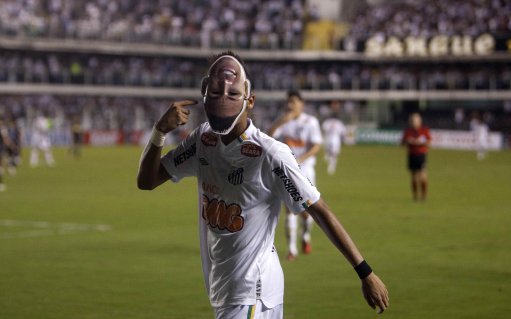 Neymar denies deal with Madrid
Santos star Neymar has denied reports that he has already agreed to join Real Madrid this summer in a transfer worth 40 million euros.
It was suggested on Tuesday that Madrid had won the race to sign the Brazil international, who at 19 is regarded as one of global football's most promising talents.
However, despite further interest from Chelsea, Neymar insists he is committed to Santos and has had no offers to leave the club.
"There is nothing," Neymar said. "Today, nothing will take me out of Santos."
Santos president Luis Ribeiro is also adamant that he will not sanction the sale of a player who has a reported release clause of 45 million euros inserted in his contract.
"If an offer came, I would send it back," Ribeiro said. "It is funny that such news always comes the day before decisive matches. They must be joking. When it is not Ganso, it is Neymar.
"We are talking to several sponsors. We will make as many offers as necessary for Neymar to stay." (Eurosport)
This story has being doing the rounds for the past 24 hours and though the player's agent has tried to move away from his initial quotes on the subject, during which he appeared to suggest that a £35m deal to bring Neymar to Real Madrid was 'almost complete' , it seems that right now Neymar has no interest in leaving Santos.
However it would be mighty surprising if the 19 year old didn't find himself winging his way over to Europe in the next few months. A number of clubs are interested in the talented attacker, who has a penchant for diving, the likes of Chelsea, Real Madrid and AC Milan have all been linked with moves for the Brazilian international who is ready to take part in the two legged Copa Libertadores final against Uruguayan side Penarol.