Old Trafford star one of many who are taking action against tabloid.
Vote Now in the 2010/11 COS Awards: Make Your Voice Heard!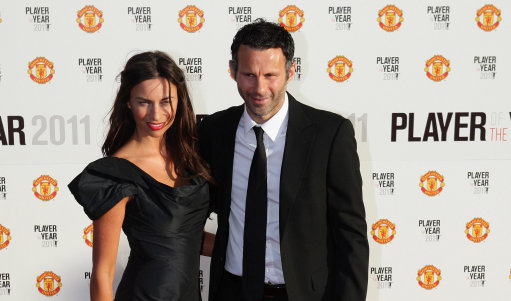 Ryan Giggs 'starts phone hacking action' against News of the World
The Manchester United midfielder has been at the centre of a media storm about injunctions
Footballer Ryan Giggs has launched legal action against the News of the World over claims his mobile phone was hacked, his lawyer has said.
The Met Police are investigating claims the paper hacked into the messages of celebrities between 2005 and 2006.
The Wales and Manchester United star was recently at the centre of a row over the use of injunctions to stop claims of an affair becoming public.
News International, which owns the paper, has declined to comment.
It comes as the company acknowledged former Sun and NotW editor Rebekah Brooks had been shown documents by police which proved her voicemail had been illegally intercepted.
The Met Police's Operation Weeting is investigating claims that staff at News International's News of the World newspaper had hacked into the phone messages of celebrities and other public figures from 2005 to 2006.
SOURCE: BBC
This could perhaps explain just how the press were at first alerted to the possible extra marital affair/s Ryan Giggs had taken part in and it seems that the Met Police investigation is never ending as a whole new slew of stars and celebrities are said to have been targeted by the News of the World who will hopefully get the punishment that their illegal antics deserve.
Whereas Sienna Miller settled out of court on this matter one would imagine Giggs may not be quite so lenient on the matter. It is alleged that the process of hacking into phones was an endemic problem at the News of the World but those in the upper echelons at News International deny the practice was anything more than the result of actions by a few individuals, two of whom, royal editor Clive Goodman and private investigator Glenn Mulcaire, have already been convicted.