White Hart Lane star on Emirates Stadium radar apparently?
Vote Now in the 2010/11 COS Awards: Make Your Voice Heard!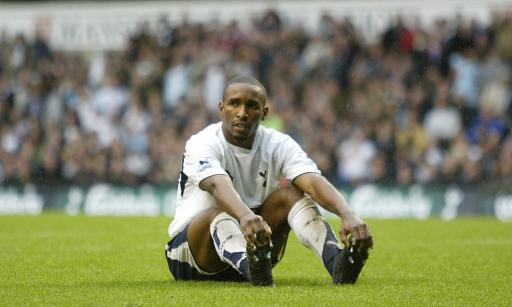 Arsenal are considering a sensational bid to bag Jermain Defoe from arch-rivals Tottenham.
The England forward is looking at his options after being frozen out at White Hart Lane last season.
The striker, signed for £15.75million from Portsmouth two years ago, could now become the fox in the box the Gunners have long been crying out for.
Arsenal manager Arsene Wenger and chief executive Ivan Gazidis have both insisted the club will be far busier this summer than they have been in recent transfer windows.
With Nicklas Bendtner having declared his intention to quit the Emirates, Wenger is hunting a top-class marksman to give some cutting edge to his team's play.
While the signing of Defoe, 27, would require the player to cross the bitter north London divide, the stark reality is he was a fringe player at White Hart Lane last season but would have much to offer at the Emirates.
SOURCE: Daily Mirror
Arsenal may well need an additional striker to help boost their attacking options but would Jermain Defoe be the man to fill that hole? We are talking about a player who netted just four Premier League goals last term, all of whom came against struggling sides, and if so would Arsene Wenger look to bring in a player from their arch-rivals and on top of that would Harry Redknapp sell a star player to a rival for their top four hopes?
That isn't to say that the former West Ham and Portsmouth man hasn't proven in the past to be a quality natural finisher but last season was the worst he has had in his career and for him then to be linked with a move up the table seems a tad unlikely to say the least.
At present Arsenal depend far too much on Dutchman Robin Van Persie who when clear of injuries, is one of the best in the business. The Gunners back up options are not however quite so consistent. Marouane Chamakh started last term with a bang but ended with a whimper, so much so that there is talk of a return to Ligue 1 this summer.
Nicklas Bendtner is not half as good as he believes he is and Carlos Vela is a quality player who consistently fails to make an impact and does his best work coming from the bench.
Tottenham however do need new striking options. All four of Redknapp's international strikers failed to impress last term, although Roman Pavlyuchenko was head and shoulders above his team-mates but is for some reason not a player that the White Hart Lane boss seems to have faith in.
On the subject of whether Defoe would be willing to make such a contentious move one just has to recollect the way in which he left both Charlton and West Ham in search of a 'bigger' club from the Capital.